Set Yourself Up For Success in the New Year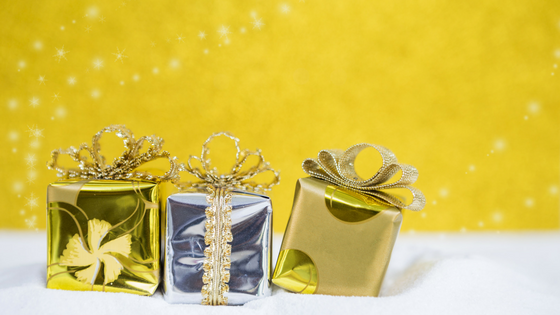 Originally posted Dec 18, 2015.
It's the holiday season! The eggnog is flowing and White Elephant gift exchanges are well underway. New Year's resolutions are still a couple weeks away and probably a month or two from being broken!
The New Year is a significant time of renewal, which is why half of all Americans will make a New Year's resolution. Unfortunately, about 88% of them won't succeed in achieving their goal. This might sound discouraging, especially if your resolution is a big one, like finding a new job. However, if you start planning now there are a few ways you can give yourself a headstart and improve your chances at landing a new position in the new year.
Here are four must-have gifts you should give yourself this holiday season:
Make a List and Check it Twice
When beginning a job search it is important to know what it is you're searching for. All too often a job seeker gets hung up on salary. While compensation is an important factor, it shouldn't be the only one. Figure out what type of environment you like to be in and what kind of people you like to work with. Choose which benefits are most important to you. Determine the extent to which the work you do needs to align with your intrinsic values. Finally, define your career motivations and consider what is the right path for your work and life goals. Understanding where you are in your career will help you decide what your next step should be.
Rishad Tobaccowala, a prominent marketing executive provided an insightful list of his top 10 career lessons. If you're in the middle of your career Tobaccowala recommends these 3 considerations:
Pick your boss wisely

Find fit

Build a personal brand
Once you have an idea, try writing a job description for your dream position and compare it to job descriptions online.
Looking for job search tips? We have over a dozen Job Seeker Webinars recoreded for you to watch on demand!
A New Set of Tools
Like most things in the world, you need the right set of tools to be successful in your job search. These tools include a polished resume, a solid foundation for targeted cover letters, and a well-curated social media presence.
A current and polished resume is critical to your successful job search. Use the job description you created above to craft a resume that highlights the skills and achievements that will help you land that job. (For more tips on getting your resume in tip-top shape take a look at our resume checklist).
A polished resume is just the beginning. You'll also need a targeted cover letter or at least the foundation for one. Take time to develop a template that includes several specific accomplishments and points that you can include or omit depending on the position.
We have the resources you need to sharpen your tool set! Check out our Job Search and Career Resource Center.
Equally as important as your resume and cover letter is a well-curated social media presence. Before you begin your job search, clean up your social media profiles and check your privacy settings. Make sure your profiles are presenting you in a professional manner that highlights your personality and the qualities that make you the best fit for the job. Complete your LinkedIn profile so that it is more likely to appear in searches done by recruiters and hiring managers. If used appropriately, social networks can provide great leverage in your job search.
SMART Goals
A job search can be daunting. Breaking it up into actionable and measureable steps will help you stay on track. Creating SMART goals helps you get organized and can help you develop a job search game plan. Take a look at the graphic below and then read "Creating SMART Goals for Your Job Search."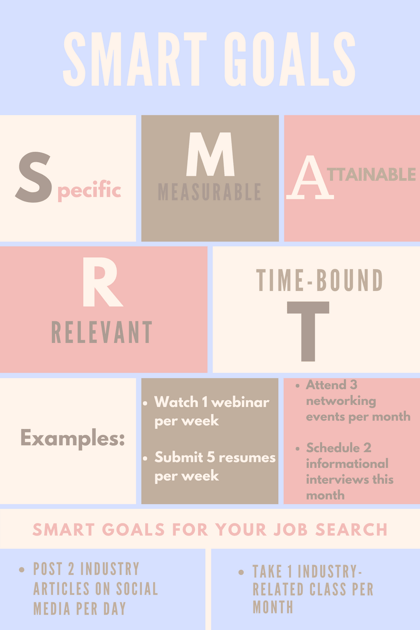 A Job Search Buddy
As with many resolutions, having a buddy that you trust can go a long way to keeping you on track to reach your goals. Reach out to a friend or mentor and use them as a sounding board. Ask for help proofreading your resumes and cover letters. Let them know what your SMART goals are and ask them to help you stay on task. And most of all, rely on them for encouragement!
If you're ready to take the next step in your career in the New Year, give yourself these four gifts to get you on your way.
Advanced Resources is an award-winning staffing firm for HR, technology, finance & accounting, healthcare, and office support talent. See how we can help you take the next step in your next career. Visit our website to view open positions!