"I need experience to find a job, but I need a job to get experience!" It's such a classic, all-too-common job seeker frustration. Maybe you're fresh out of college and ready to start your career. Perhaps you're making a total career change into a new profession. You might be a parent who is returning to the workforce after taking time off for your family. The challenge is the same: how can you find a job when you're lacking experience?
The good news is everyone started somewhere. We all started as beginners, so we all faced this obstacle in one way or another. With that in mind, we've got four tactics you can use to overcome this challenge. Try as many as you can, and get your career underway.
Consider Roles for Experience to Open Doors.
You might want to be a staff accountant but you just changed careers and you don't have any accounting experience. If you're not having success aiming for the staff accountant role, aim for accounting-related jobs that require less experience so you can get your foot in the door and work towards the role you ultimately want. Sometimes the best path is to find a job that is a step or two away from the one you want so you can get in, prove yourself, and make progress. It might take a while and you might make less money at first, but it will be worth it.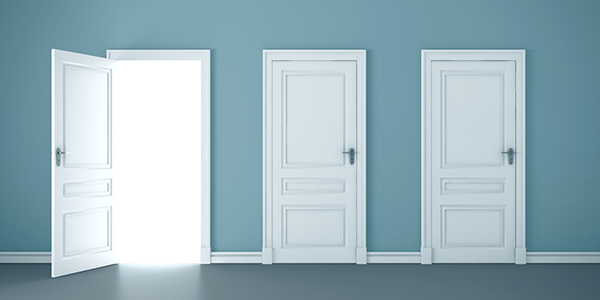 Get Involved in Your Industry.
Three keys here: learn everything you can, find an association, and make connections.
YouTube, Udemy, Khan Academy, Lynda, the list of online learning resources is extensive (and a lot of these resources are free). Learn everything you can about the field you're trying to break into. Returning to the workforce after an extended period? Make sure you refresh your knowledge and brush up on your skills.
Another fantastic resource for doing this is industry associations. There's an association for everything. Find the predominant industry associations in your desired field and become a member. Want to break into HR? Join the Society of Human Resource Management (SHRM). Marketing? Join the American Marketing Association (AMA). Any good association offers a wealth of learning resources and certifications to help you build your knowledge/credibility. If your association offers a local chapter, join it. Attend seminars and events. Better yet, get involved and volunteer on a committee, where you can make valuable connections that could lead to a job opportunity.
Network.
Speaking of connections, networking is your #1 path to success when you don't have experience. You have to make sure everyone you know is aware of your goals. You have to ask people if they can help you. Networking on LinkedIn is absolutely vital but in-person live networking is even more important. The #1 way people find jobs – no matter what their experience level is – is through networking. Build relationships with people in your desired space. Ask them for pointers, ideas, feedback. Most people naturally want to help others, but you have to reach out and ask for it.
Try Temping!
We have countless examples of people who broke into a field through a temporary, contract, or freelance job. Temporary jobs are an excellent path to full-time employment. Not only do you have the chance to prove yourself to an organization, you also have the chance to experience what it's like to work for the company … the people, the culture, and whether or not you like the work. The key here is to find a strong staffing agency in your field. Like associations, there is a staffing firm for every type of industry or profession. Need benefits? Most staffing agencies offer a full suite of benefits for their temporary employees – just do your research. Find the right firm and take the right approach.
Core to everything is keeping a positive attitude. Remember, everyone started somewhere. Be flexible. Set goals for your job search and work towards them, every day. Above all, network and talk with people about your goals. The job market has never been stronger and companies are struggling to find talent in all categories. With the right approach, the right timing, and a little luck you'll be on your way.