Human resources management has transformed tremendously in recent years. Between the pandemic shining a spotlight on employee well-being and the shift to hybrid and remote work, HR professionals have had to quickly adapt.
Today, analytics, technology, training, wellness, and recruitment are top-of-mind for organizations looking to attract and retain the best employees. Read on as we explore five skills HR professionals can sharpen to prepare for the future of HR management.
1. HR analytics
HR departments sit on enormous amounts of data. HR analytics turn that data into valuable insights to inform strategic workplace decisions.
Analyzing employee data enables leaders to identify trends relating to turnover, productivity, recruiting, skill gaps, and more. Understanding these issues is key to effective employee experience and workforce planning. HR analytics also show how HR initiatives impact business performance, a metric that can be difficult to measure.
The possibilities with HR analytics are vast, and the field isn't going anywhere. The HR analytics industry is expected to jump from $2.8 billion in 2022 to $9 billion in 2032 with a compound annual growth rate of 12.4%.
To get a leg up with HR analytics, workers can explore various certifications and professional courses. The Academy to Innovate HR also recommends developing skills including data analysis, business intelligence, relationship management, HR expertise, communication, technology systems, and cultural awareness.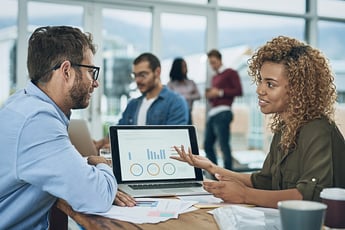 2. HR technology
The HR technology industry is booming. The market is expected to reach $39.9 billion by 2029, up from $22.9 billion in 2021. Research by Paychex also shows 81% of HR leaders say technology is their top investment priority.
Many HR functions rely heavily on technology, a trend that's only going to continue as the modern workplace evolves. Artificial intelligence (AI) and machine learning are the most popular technologies in HR management due to their ability to closely replicate human thinking.
According to Workday, HR leaders implement AI and machine learning solutions to:
Solve business challenges
Attract and develop new skills
Improve the employee experience
Provide support for decisions
Utilize budgets effectively
To future-proof their skills, HR professionals should familiarize themselves with different types of HR technology and software in the areas of recruitment, onboarding, training, and learning & development.
When a new system is introduced, employees can also volunteer to learn the technology first and help train other workers. This will provide exposure to new systems and fine-tune their leadership skills along the way.
3. Learning and development
The learning and development (L&D) market is thriving due to the rise of innovative and cost-effective virtual learning opportunities. A recent report shows the corporate training industry is expected to grow by $46.22 billion between 2021 and 2026.
While remote work and technology improvements are catalysts for this growth, workers are also driving the advancement of L&D. A survey by BetterBuys found 92% of employees said access to professional development is important. HR departments are adapting, with two-thirds of HR managers increasing their L&D budgets in 2022.
Generally, HR teams have specific positions focused on L&D. Volunteering to assist L&D managers with projects is a great option for HR professionals wanting to learn about L&D skills and responsibilities.
Additionally, the Association of Talent Development recommends developing project management, change management, leadership, management development, and critical thinking skills for those interested in transitioning to a L&D role.
Read: HR Leaders: These are the Benefits Employees Want Most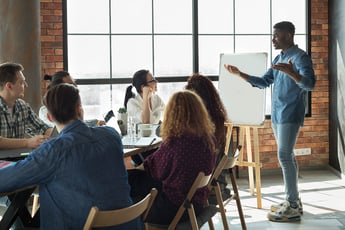 4. Employee well-being
In the 2021 Future Workplace HR Sentiment survey, 68% of senior HR leaders rated employee well-being and mental health as a top priority. A major driver of this trend is the pandemic putting a heightened focus on employee health and work-life balance.
The proof is in the numbers: The U.S. corporate wellness industry is around $20.4 billion and is forecasted to grow to $87.4 billion by 2026.
Not only do employees want better wellness options, but companies are also upping their investments after seeing the advantages. Research shows promoting employee well-being leads to higher retention rates, job satisfaction, and productivity.
To grow their skills in this area, HR professionals can:
Keep up to date with employee wellness trends, expectations, and preferences
Plan free initiatives, such as meditation sessions and exercise contests
Help make the case to offer additional well-being benefits
Educate the organization on well-being improvement techniques
Improve their empathy and listening skills
Helping cultivate organizational well-being will not only improve company culture—it looks great on a resume, too!
5. Recruitment marketing
If you log on to LinkedIn, it's almost guaranteed you'll see recruitment marketing at play.
First, what exactly is recruitment marketing?
Traditional recruiting is reactive and begins once a specific hiring need is identified. Recruitment marketing is proactive and focuses on promoting the company and its brand to attract job seekers and keep the organization top of mind.
Data from CareerArc shows companies focusing on employer branding, social media recruiting, and employee advocacy increased substantially from 2020 to 2021. Why? Recruitment marketing efforts are proving to be more cost effective, efficient, and personalized than traditional recruiting methods.
How can HR professionals jump into recruitment marketing? We recommend:
Regularly sharing content from your organization
Engaging with coworkers on social media
Sharing your colleagues' wins
Interacting with potential candidates
Posting industry news and updates
Developing writing, storytelling, and content creation skills
Attending and promoting company events
The best part of these recruitment marketing tactics? Many come at no cost, and they boost your personal credibility and brand.
Looking for a new role to challenge and develop your HR skills? View our open positions and advance your career today.