To attract top talent, it has never been more important to differentiate in the hiring process. With unprecedented disruption in the job market, millions are competing for limited roles. A superior hiring process encourages the best talent to self-select for your openings so you can maintain efficiency and continue hiring strategically.
Skilled, high-impact talent expect you to clearly articulate your employer brand. They want to understand how your organization is a match for their career needs and long-term personal goals. This means taking bold steps to re-engineer the hiring process with humans, not algorithms, in mind.
Here are 6 steps to consider:
1. Develop Channels of Communication for Future Employees
The most motivated employees begin researching you before you ever meet them. It's a good idea to proactively manage the conversation around your brand and its hiring practices. Be sure you are easy to find where future personnel will look for you: Develop your presence on social media, especially LinkedIn, and create ways for them to ask questions about the employee experience.
2. Simplify & Streamline Early Steps of the Hiring Process
Submitting an employment application is not all that different from checking out at an online store: The more steps there are, the more likely it is someone will perceive you as frivolously wasting their time. That leads to looking elsewhere. Step through your hiring process from the applicant's perspective and eliminate redundant steps, such as getting applicants to resubmit their resume on multiple pages or retype answers from it.
3. Remain in Contact With Your Company Alumni
Referrals are a primary source of premium talent for well-established companies. One mark of a strong human capital culture is the ability to part ways with personnel without souring them on your brand and mission. Again, this is an area where social media stands out. By inviting alumni to a private digital community, you can tap into their networks and maintain rapport. A quarterly email newsletter can also help achieve this.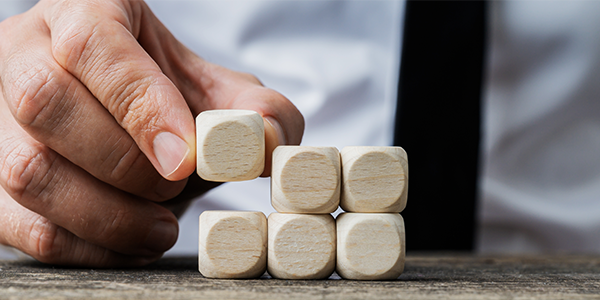 4. Develop a Clear Onboarding Process
The recruitment process doesn't end on the first day of work. Research shows it can take up to two years for a new hire to become completely comfortable in a position, reaching full productive potential. Shorten that time (and make turnover less likely) with structured onboarding. Onboarding programs should include face-to-face mentoring, feedback, and assessments customized to the requirements of each role.
5. Make Talent Development a Cornerstone
While there are some "natural" talents in any field, most people have to work hard at developing their skills. Those who are motivated to do so are most likely to achieve senior leadership outcomes in the long run. However, motivation alone is nothing without the right resources. Define roles and career paths so personnel know how to advance and feel like your success is their success.
6. Outperform in Benefits and Compensation
While it is true that compensation isn't everything, neither is "the satisfaction of the work." Other efforts to boost employee morale, like internal awards, will ring hollow if they're not backed up by an attractive compensation package. Evaluate the needs and priorities of your target hires and refine your strategy accordingly. Take a second look at traditional areas like health and retirement options. Keep an eye on employee sentiment by introducing periodic NPS surveys.
Far more goes into a complete recruitment strategy than posting a role on a job board. Companies that invest time and effort into their hiring process demonstrate that they care about structuring their team in a thoughtful and effective way. These steps will get you on the road to recognition as an employer of choice.