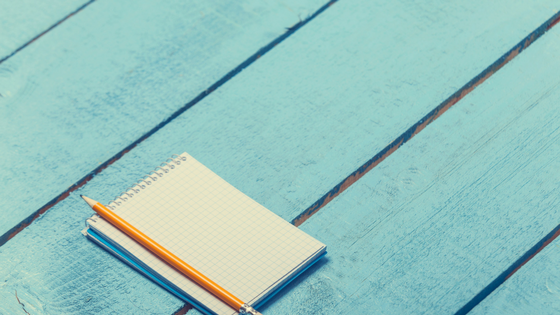 Looking for a new job can be one of the most stressful periods in a person's life. Whether you're proactively seeking to improve your job situation or whether you find yourself unemployed and needing a new job ASAP, immersing yourself in a job search can seem overwhelming and for most, a job search produces a lot of anxiety.
All this emotional stress can negatively impact your job search effectiveness. It's difficult to put your best foot forward when you're frustrated or feeling pressure. Plus, it's just not fun!
What triggers job search anxiety? For most, the financial aspects might be stressful. Will your new salary match your goals? If you're unemployed, do you have enough saved to keep you afloat during your search? Another cause of job search stress is the lack of control we can experience. Why isn't the company calling you back? Why didn't you hear anything about your application? When will you find out if you're moving forward in the process? Finally, our self-confidence can become vulnerable during a search. Accepting rejection is hard for most people, yet rejection comes hand-in-hand with looking for a new job.
Don't let your emotions overcomplicate your plan of attack. Stay in control and simplify your search. Here's how...
1. Know what you want and stick to it. Create an ideal job profile for yourself and spend time reflecting on exactly what it is you want and need. What does your ideal total compensation look like? What benefits do you need? Are you willing to relocate? What commute will work for you? Start up or established company? Culture? Company size? Your Ideal Job Profile will help you stay targeted and clear.
2. Keep track of your activity. Keep a log, like this simple one. A log helps you track where you sent your resume and where things stand on each opportunity. When the phone rings and it's a recruiter calling to chat with you about the resume you submitted, you'll be on top of your game. An extra plus is that an activity log can be a great dashboard for your activity level. Don't see enough activity? Amp up your search. Lots of solid activity? Stay motivated, you're doing the right things.
3. Prepare. Have your resume ready to go. Prepare a couple of cover letter templates you can use when needed. Assemble 1-2 interview-ready outfits that make you feel confident and polished. Get your tool kit ready, including a portfolio, nice pen, mints, thank you notes, and business cards. Prepare answers to common interview questions as well as questions you will ask during an interview. Prepare ahead of time so that you're ready when an important moment (like an interview) arrives vs. scrambling to get ready.
4. Leverage technology. There are tons of tools that can support you in your search. For example:
Get your resume in Google Drive or Dropbox so that you have it accessible at all times and from anywhere.
Set up job alerts. Many career sites, corporate websites, and staffing firm websites allow you to indicate your preferences so you're alerted to new job openings when they become available. This can save hours of time vs manually sorting through hundreds of online job postings.
Use your phone. More than 70% of job seekers use their mobile phone to manage their search. There are tons of free job search apps you can use … find the ones that are right for you.
5. Work with a recruiter. Find a reputable, experienced recruiter or recruiting firm that specializes in your field of interest. Recruiters will not only save you time, they often have access to job opportunities that you won't find online. The best recruiters are expert in supporting you and coaching you through every step in the search process, including interview preparation and negotiating offers. There are many recruiters and firms in the U.S., so be sure you're working with the best.
6. Network your way to your dream job. 70% of people find their jobs through networking. Despite all of the job boards and all of the apps and all of the technology, the #1 way people find jobs is through connecting with other people. Remember that 80% of jobs are never listed online. If you're relying solely on job postings, you're missing out. LinkedIn makes it ridiculously easy to network, and grassroots in-person networking goes farther than you can imagine.
7. Feed your job seeker brain. Instead of mindlessly scrolling through Facebook for 60 minutes a day, invest this time instead to read tips and advice on job search success. New content is published every day on every job search topic from shining on your phone screen to writing a thank you note. Subscribe to well-written blogs, read articles, and keep your job search skills sharp.
8. Manage your expectations. You're going to experience rejection. You will have competition for the job you really want. Sometimes you won't hear back for days or weeks – if you hear back at all. Keep a positive attitude. Everything happens for a reason and the right opportunity will become yours at the right time.
Simplifying your search will reduce your stress and help you stay focused, positive, and motivated. For more information on job search success be sure to explore the many resources offered by Advanced Resources on every aspect of your search. Happy hunting!
What's your next career move? Advanced Resources is looking for skilled professionals in Healthcare, Human Resources, Technology, Accounting & Finance, and Office & Operations. Click to search all available opportunities.