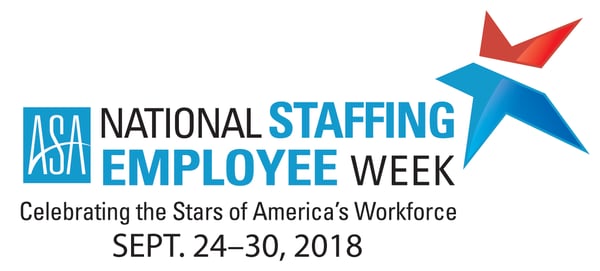 Welcome to National Staffing Employee Week, brought to you by the American Staffing Association. From today, September 24 through Friday, September 28, staffing firms nationwide celebrate the contributions of the millions of individuals employed by U.S. staffing agencies.
National Staffing Employee Week grows every year, which is no surprise considering the increasing number of talented professionals who choose temporary work over regular, full-time employment.
Whether a professional is seeking "gig" or freelance employment, or they want long-term contract or consulting engagements, the modern workforce is changing across all industries and all job types. During the course of a year, American staffing agencies hire more than 15 million temporary and contract employees (Learn more about the U.S. temporary workforce in our recent blog).
This is a big week at Advanced Resources! For years, we have set aside this week to be especially grateful for the employees who work for us at our client sites, every single day.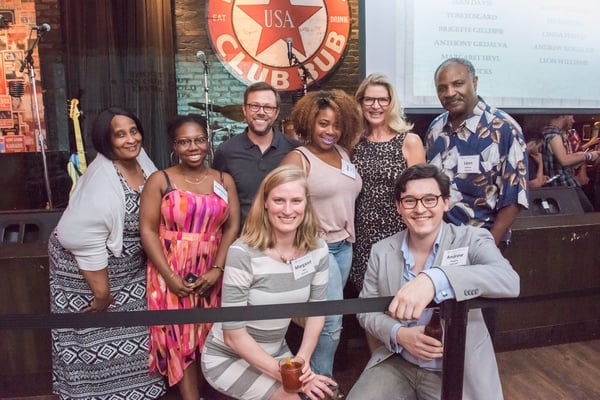 There are many staffing agencies, so we're grateful that our employees have chosen Advanced. Our mission is to make a difference in the lives of our employees, starting with exceptional career opportunities at the best employers. For us, it's personal. We're motivated and inspired by our employees' personal and professional accomplishments!
Second, at Advanced Resources we're grateful for the contributions our employees make every day at our clients. Don't take our word for it … hear what a few of our clients have to say about Advanced Resources' employees:
"Bela has been an absolute pleasure. She learns quickly, is highly productive, and invariably has the most wonderful attitude. I'm so grateful to have her."
"Within weeks of starting her new role Alexis is already processing several of our registration files that would take an average person a couple months to learn and understand. She is very attentive, quick learner, well organized, and has developed great relationships within company. Her positive and can do attitude is appreciated by all that come in contact with her! Thank you so much for sending her our way!"
"I had a fantastic experience with the candidate you sent us. She is an excellent worker! I cannot say enough good things about her. She is timely, respectful, skilled, and I don't believe I've ever seen an employee more focused on the tasks at hand than she is."
"She is a calming presence in an office that needs it, and she proved herself an asset to our team by the end of her first day."
Finally, the Advanced Resources team is grateful for our temporary employees' loyalty and partnership. We never take for granted the referrals you send us and the feedback you give that has made Advanced Resources a Best of Staffing company for nine straight years. We're so grateful, in fact, that this week we're throwing another amazing Advanced Appreciation party to honor all of our temporary employees. Our Advanced Appreciation party is part of our overall Advanced VIP program, where we recognize our employees' achievements all throughout the year.
We hope you'll join us in celebrating National Staffing Employee Week. Thank you to all of our Advanced Resources employees, this week … and every week of the year!
"May you be proud of the work you do,
the person you are,
and the difference you make!"