Though money can't buy happiness, it certainly helps with career satisfaction.
With a volatile job market and high inflation regularly in the news, the spotlight is shining bright on employee compensation trends. And with 8 in 10 companies citing labor shortages as a significant or moderate HR priority, business leaders are looking for ways to decrease turnover and improve engagement.
But pay isn't only on employers' minds. New research shows over one-third of employees say their compensation is directly associated with their mental health, and nearly one-quarter describe negative emotions regarding their compensation.
So, what are employers doing to address these pay-related challenges? Dig in as we explore three trends shaping compensation strategies in 2023.
1. Pay raises
2023 may be the biggest year for pay increases in 15 years. But is it enough?
A report from Salary.com of 1,000 HR professionals found half of employers plan higher budget increases in 2023 compared to 2022. The median raise is expected to be around 4%, with only a quarter of respondents planning 5-7% raises.
Other sources are reporting similar trends. Global advisory company Willis Towers Watson recently released their latest Salary Budget Planning Report, which found overall pay increases are forecasted to rise to 4.6%, up from 4.2% in 2022.
Inflation and a tight labor market are the main factors driving the salary bumps. In fact, a recent Gartner survey found 63% of organizations are planning to make compensation adjustments in response to inflation.
However, with inflation rates currently hovering around 7%, a 4% raise may not be enough for employees. When adjusted for inflation, real average hourly earnings dropped 1.9% year over year, reported the Bureau of Labor Statistics in December.
With 75% of employees willing to leave their job for a salary increase, organizations need to step up this year. Aiming to offer more than the standard 3% or 4% raise can boost employee satisfaction and help prevent them from jumping ship for better pay.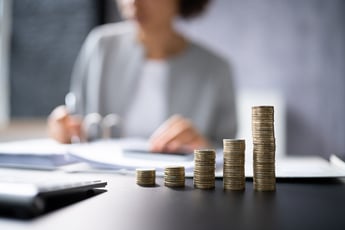 2. Total compensation & rewards
For companies unable to raise salaries as much as they'd like, some are enhancing their total compensation and reward offerings instead.
Mercer research into the Great Resignation found that organizations trying to stem turnover are reviewing their rewards structures (57%) and offering retention bonuses (30%). Additionally, companies are focusing on communicating the value of their total rewards packages (41%) and adding long-term incentives (15%).
Salary and cash-focused rewards are important, but benefits have a seat at the table, too. BambooHR reports that when looking for potential employers, 82% of workers say perks and benefits are among top three most important things to consider. In fact, some employees report they'd even take a pay cut for certain benefits, namely health insurance, paid time off, and flexible working.
However, it's up to HR leaders to ensure employees know the value of their total rewards package and how it factors into total compensation. Research has shown more than one-third of employees didn't know anything about their current company's benefits until onboarding.
Creating a comprehensive and valuable total rewards package, and communicating it with current and prospective employees, can help businesses increase retention and hiring rates in 2023 and beyond.
Read: HR Leaders: These are the Benefits Employees Value Most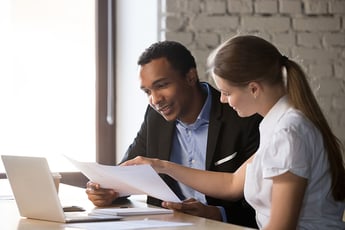 3. Pay transparency
Pay transparency laws are continuing to pop up across the country. Research from TechTarget shows 1 in 5 Americans will soon live in states where companies are required to list the salary range in a job posting. And this trend is only growing—62% of employers are planning or considering disclosing pay information in the future, even if it's not required by law.
This is positive news for job seekers, as pay transparency helps reduce the gender and racial wage gap, bringing workers one step closer to pay equity. Knowing the range upfront also takes away the nerve-wracking guessing game of salary negotiations.
Though pay transparency is growing in popularity, some companies are still hesitant to roll it out unless legally required. A Willis Towers Watson survey found businesses cite possible employee reactions (46%), administrative complexity (30%), and a lack of clear job architecture (25%) as reasons for not being clear about pay.
Organizations may want to rethink their hesitation. New data shows workers overwhelmingly support pay transparency—98% said employers should disclose pay in job postings, and 53% would refuse to even apply for a job that doesn't disclose the salary range.
In addition to helping companies attract more applicants, further research shows pay transparency enhances employee cohesion, diversity, productivity, and overall workplace culture.
---
As the world of work evolves, discussions around compensation, salary, and benefits are becoming the standard, not the exception. To prepare for the future of HR, companies need to build an experienced HR and benefits team to craft meaningful pay strategies. Ready to get started? Contact Advanced Resources to learn more.