Finding yourself at the start of a job search is daunting for everyone, but it can be especially daunting if you're over 50. Perhaps you've been employed by the same company for 10 or 20 years. Or, maybe you have three kids in college or you're trying to save for retirement. Combine that "life" pressure with the stress of a job search and it's no wonder that many 50+ job seekers are nervous about their prospects. Don't despair; we've got perspectives and pointers to help you get through this.
56% of workers 50 and older get laid off or leave work involuntarily. You're not alone: this is a challenge for many professionals. If you're 50+ and in a search, you're probably in a precarious spot: still too early to retire, but faced with an employment market that most believe favors youth over experience.
YES, there are unfortunate preconceived notions about older workers' technology skills, ability to work with younger employees, and concerns about high compensation. YES, it's going to take you longer to find a job (an average of 12 weeks longer for ages 55-64 vs those 25-34). And YES, the job search process has changed a lot since the last time you interviewed.
Don't let these factors weigh you down! We believe experienced professionals can be the BEST professionals. Your experience makes you more attractive to employers. Here's why:
You've learned a lot.

Your market knowledge and skill set is strong. You know your industry, your competitors, your customers, and you know the work. Your knowledge allows you to become productive and to make an impact for an employer more quickly.

Your problem-solving skills are strong.

Your problem solving and critical thinking skills are stronger than younger workers. You've experienced situations and you've made mistakes that you've learned from. You know from experience how to look at a problem from all angles. You're the person a company wants in a time of crisis.

You've cultivated a network.

Your network is more developed. You've met many people throughout your career and your connections in your industry probably run deep. Your network makes you more valuable (especially if you're in business development/sales or a similar occupation).

Your communication skills are developed.

You've honed your communication skills over many years, giving you the ability to tailor your style to the situation and the audience. You've had more experience with difficult conversations. As a result, your ability to work with others is probably stronger, thanks to years of experience in dealing with all sorts of people.

You appreciate strong work ethic.

Older employees tend to have stronger work ethic and you know how important it is to be on time and productive. You know that there are crunch periods when you need to work longer or harder. A new employer can count on you to get the job done.

You're more self-managed.

Older workers require less management and can work more independently than younger workers who might need more guidance. This can be a tremendous relief to your new manager.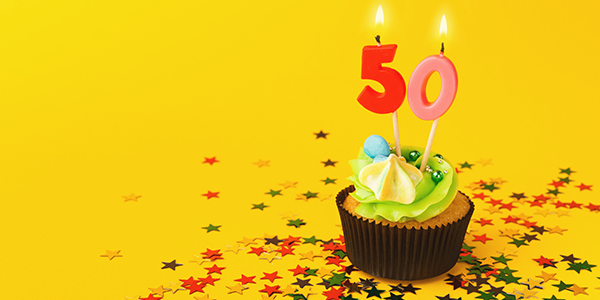 Clearly, a 50+ professional can be a tremendous asset to any company. Still, you've got to navigate your way through finding a job. Here are six pointers for your search:
1. Make sure your LinkedIn profile is stellar.
LinkedIn is the #1 tool recruiters use to find talent. Your LinkedIn profile needs to be current and it needs to catch a recruiter or hiring manager's attention (note: read our pointers and use our complete guide to optimizing your LinkedIn profile).
2. Make your resume "ageless".
You should be proud of your age and your accomplishments, but if prefer to de-emphasize your age on your resume, start with three things. First, remove graduation dates from your education section. Second, don't list every job you've ever had. List the jobs you've held for the past 15 years or so. Finally, avoid listing any outdated technologies or tools. For instance, if you're an executive assistant, don't mention WordPerfect. Only use the most current terminology and you'll avoid dating yourself.
3. Work your network.
The #1 way people find new jobs is through their network. Referrals are your best friend. Yes, you need to apply to jobs online, but your most important asset is your network. Reach out to people and let them know you're looking for a new opportunity. Ask people to make introduction for you. You've cultivated a network throughout your career, now's the time to put it to work.
4. Brush up on your interview skills.
This is so critical if it's been a while since you've looked for a job. The fact that you haven't interviewed in ages will make you nervous, let alone the interview itself. We have several informative guides that will help you, whether you've got a phone interview or you're interviewing face to face. Get ready to put your best foot forward!
5. Consider temporary work.
Temporary employment can be a real asset to 50+ job seekers. There are so many benefits with temporary employment, starting with the opportunity to experience different companies and positions. You also have a unique opportunity to showcase yourself to a company you might really be interested in. There are temporary opportunities in all jobs, all industries, and for all levels of talent.
6. View your age as an asset.
Job seekers, this is the most important advice of all. Make sure you have the right mentality. If you think no one will hire you and that's your self-talk, it will manifest itself and you'll have a harder time finding a job. It's all about your mindset. Believe that your age is an asset, because it is. Job search success ALWAYS starts with the right mindset, especially for experienced professionals.