Staffing agencies put more than 3 million people to work every week in the United States. Temporary or flexible workforce models continue to be attractive for companies who need interim or project help. Companies also use temporary workers to recruit talent for their regular job openings, especially now with the unemployment rate remaining so low.
Talented professionals look to temporary work for a variety of reasons. Some want to build their skills or to have flexible schedules. Some use temporary work as a bridge during times of change, like switching careers or relocating to a new city. Most temporary workers hope that their temporary assignments will lead to full-time employment, which often happens.
Temporary work can be a fantastic option, whatever your goals might be. Temporary work is different, however, because unlike the traditional relationship between an employee and the employer, temporary work involves three parties: the employee, the staffing agency, and the staffing agency's client company.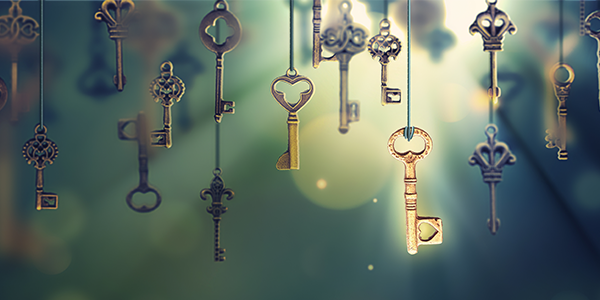 Let's look at four keys to making this triangular relationship – and your career – flourish through successful temporary work experiences.
1. Patience
It's hard to be patient when you really need a job. Sometimes a staffing agency can get talent out to work quickly. Sometimes it takes a few weeks … or even months. It's a matter of the right talent matching up to the right job at the right time. Many candidates come to a staffing agency expecting to be put to work right away, but that is not always the case.
2. Flexibility
Good staffing agencies want to place you in assignments that help your career. They want to match your knowledge, skills, and abilities with challenging and exciting work with the best companies. They want to offer exactly the hours you need, exactly the commute you want, and exactly the compensation you're requesting. This is the dream scenario! And then, there's reality. Often, a staffing agency can find you an opportunity that matches, for example, 70% of what you seek. The more flexible you are, the more an agency can keep you working.
3. Communication
Since temporary work involves the employee AND the agency AND the client, communication is critical. Did the client ask you to do work you weren't expecting? Talk with your recruiter. Do you need a day off (for whatever reason)? You need to let your recruiter know as soon as possible. Do you feel you need more training on something? Let your recruiter know and they will talk with the client. The more you communicate, the better your experience will be. Your recruiter can be a tremendous asset when it comes to your temporary work experience.
4. Honesty
Be honest, all the time. If you're really unhappy on a temporary assignment, talk to your recruiter. Whether you're struggling with the work or you're bored beyond belief, let your recruiter know. They want the best possible outcome for both you and the client, but they can't solve a problem if they don't know it exists. Speak up when you have a concern and be honest about what you're thinking.
These four simple keys can help you maximize your experience as a temporary employee. Combine these concepts with doing great work on the job, and you're sure to be on your way towards achieving your goals … whatever they may be.