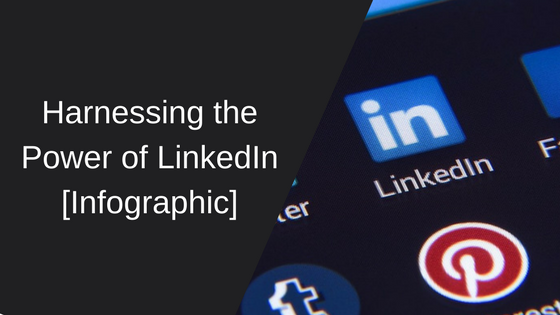 LinkedIn is the #1 way professionals network online.
It's also one of the top ways companies hire talent and how job seekers connect with their future employers. In fact, 47% of U.S. companies use LinkedIn to recruit and 89% of all recruiters report they have hired someone through LinkedIn.
Check out our webinar, "Harness the Power of LinkedIn" to learn how to make the most of essential tool. Here's an infographic that covers some of the key points: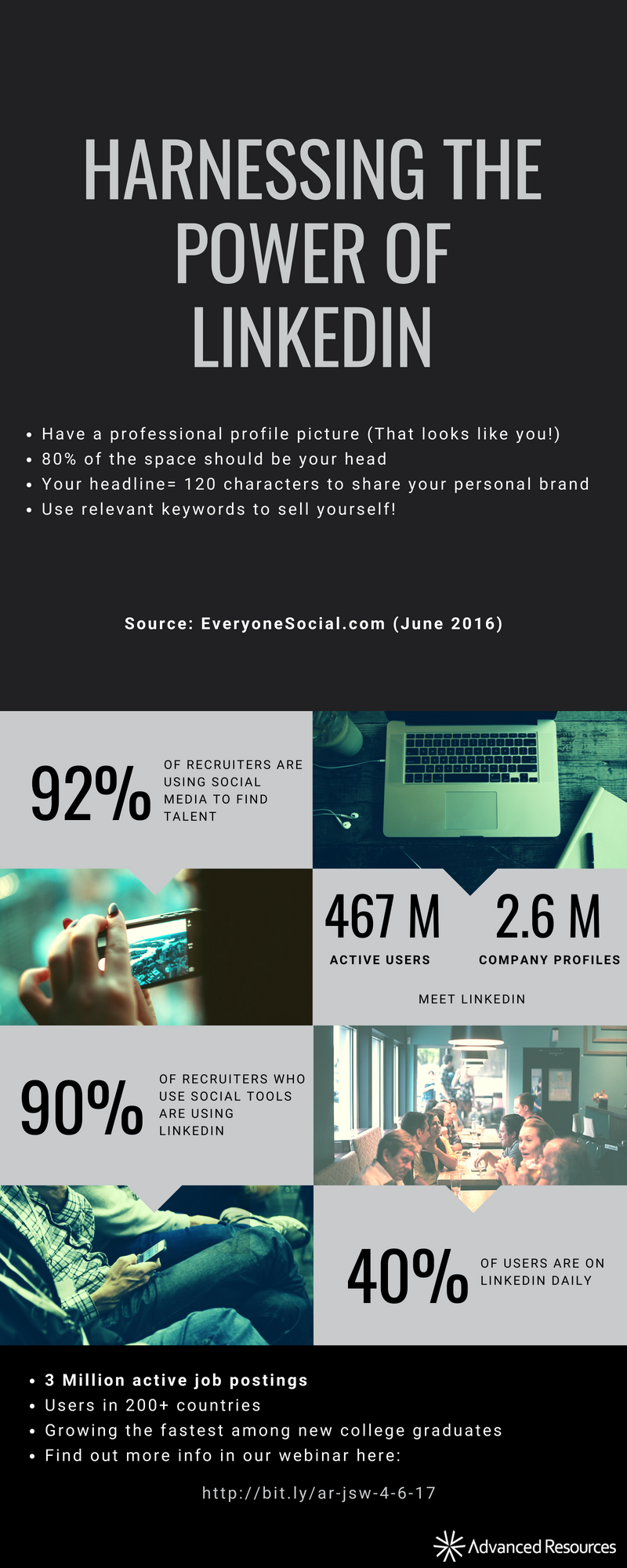 In today's job market, LinkedIn isn't just a helpful tool, it's a necessary one. In our webinar, we'll teach you how to leverage this social tool to help you connect with the right people at the right time.
Start making connections that will enhance your career by checking out our webinar today!