Many organizations are, in part, made up of some form of flexible talent - whether that be temporary labor, project-based services, independent consultants, gig workers or others. And there's no sign of that trend slowing down, as Intuit predicted that the U.S. workforce will be 40% contingent by next year.
The benefits are significant. Deploying a contingent workforce allows businesses to tap into new pools of talent, which is critical with the unemployment rate at an all-time low. It gives them access to workers with specialized skills who prefer project-based or short-term assignments, and it also allows them to have an agile talent strategy and better control their pace of hiring.
But engaging contingent labor also increases operational complexity, exposes businesses to compliance risks and decreases visibility into a company's entire workforce. There are a variety of tools, services and solutions that help companies address these challenges, but they often require specialized internal resources and a significant financial investment.
But it's not just large organizations who are using a flexible workforce. A Toptal study found that 26% of mid-sized companies are considered contingent. With smaller internal teams and budgets, they often struggle to effectively manage their contingent workforces and ensure compliance.
Enter Managed Service Providers (MSPs). Staffing Industry Analysts defines an MSP as "a service whereby a company takes on primary responsibility for managing an organization's contingent workforce program. Typical responsibilities of an MSP include overall program management, reporting and tracking, supplier selection and management, order distribution and often consolidated billing."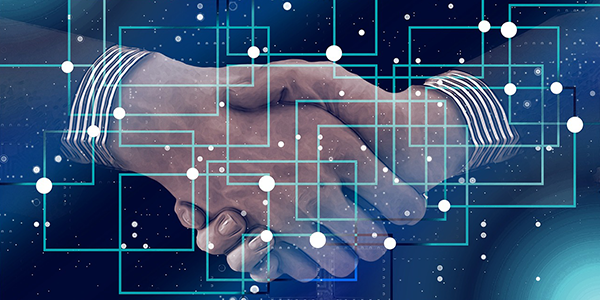 By outsourcing program management to an MSP, HR teams can focus on what they do best and trust in the expertise of an experienced partner. Unfortunately, there's a misconception that only large companies have the resources and budget to engage an MSP. But the reality is that there are many MSP providers who can serve and tailor a program to the needs of mid-sized companies.
By engaging an MSP, mid-sized companies can get ahead of their contingent workforce challenges and achieve three huge benefits.
1. Better predict hiring needs.
In today's tight labor market, having the right talent is key to a company's success. Businesses must engage a mix of both employees and contingent workers in order to meet their needs. Unfortunately, it's difficult to predict hiring needs with a hybrid workforce, as different classifications of workers are managed separately via different processes, and reporting becomes more complex.
Partnering with an MSP can provide a distinct advantage here. Their sophisticated business intelligence tools can show workforce data trends over time – things like usage spikes, business flow and location trends. MSPs deliver these type of reports on an ongoing basis and offer more advisory services to help clients understand their workforce, increase visibility and better plan for their talent needs.
2. Mitigate workforce risks.
How much does your team know about misclassification and co-employment? Deploying a contingent workforce comes with a fair amount of risk, especially if your workers are spread across multiple states or countries. To fully realize the benefits of a contingent workforce – cost savings, efficiency and worker quality, to name a few – you must know how to mitigate the risks of fines, penalties and lawsuits.
An MSP can be really valuable here, as compliance is a core part of their expertise. They can take on everything from setting up the appropriate on- and off-boarding processes to ensuring suppliers follow your background check policies.
3. Streamline processes.
Operational efficiency has become an increasingly important way for mid-sized businesses to create a competitive advantage. Fast-growing companies find themselves struggling to do more with less, as they work to scale their teams and processes. Those who manage high-growth periods with minimal disruption to their productivity find themselves in a better position to compete.
A company's contingent workforce management strategy can sometimes be a casualty of business growth, as stretched HR and procurement teams are often without a dedicated program lead. Without the bandwidth and expertise needed to manage a contingent workforce efficiently and strategically, your entire talent strategy suffers. Armed with best practices from years of experience, an MSP can step in to alleviate the administrative burden on your team and apply some much-needed process to your contingent labor program.
How would you rate your company's ability to deliver in these three areas? Are you struggling to identify your hiring needs, manage risk and staff your contingent workforce program effectively? Consider how Advanced Resources' managed staffing solution could impact your organization