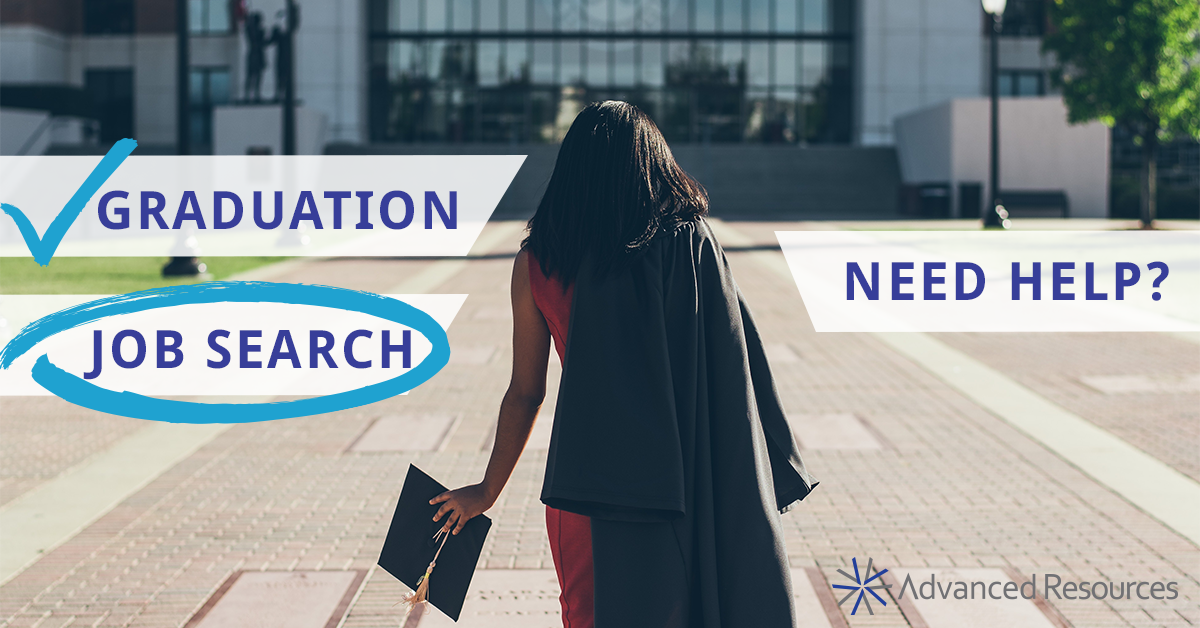 With over 100 applicants per job it's hard enough to feel confident about your job search as a recent college graduate. On top of the pressure and competition, there's bad advice and myths swirling around about how to best apply for jobs, that are all but true and helpful. We're here to bust those myths and help provide clarity and direction for how to conduct a successful job search.
We went even deeper to bust these myths in our recent Job Seeker Webinar, New Kids On the Block: How to Land Your First Job or Internship. We talked about what employers are looking for in new graduates and how to increase your chances of getting hired, along with insider tips to plan a strategic job search. You can check out that webinar on-demand and download the slides here.
Myth #1: When applying for jobs, I should narrow my focus and stick to one type of job.
Where this myth developed is in old-school thinking that there's only one type of job that qualifies you for your next job…which sets you up for success in the next job, and so on. When in fact, what qualifies you to take the next step in your career are the skills you've mastered and challenges you've succeeded in. In entry level jobs, it's about focusing on the big picture. Don't turn down opportunities that are building blocks for your career. There are many ways to gain experiences that will open doors for your career.
You should think about your career path in terms of skill mastery rather than job titles. Start by defining the soft skills and technical skills you want to develop, the industries you want to gain experience in, the companies that are most appealing to you, and types of projects you want to be working on. Identify and apply to the jobs that will give you experience in any or all of these areas. In your first job, you may only achieve one of those things. It's a building block; you'll gain valuable experience that will translate well in your next job.
Myth #2: Job searching is just a numbers game.
Job searching is a matter of activity and effort, and quantity is certainly a factor of success but of course, so is quality. It's wrong to think that job searching is only a numbers game that like Craps or Roulette, takes more luck than skill or strategy.
Job searching is a very strategic and targeted activity. Those who are successful at it are focused on quality -- identifying quality opportunities that interest them, applying with quality resumes that are tailored to the job, having quality networking conversations that took time and effort to prepare for, and spending quality time preparing for interviews. Be strategic, targeted, have an action plan, and make adjustments along the way. Don't let the number's game fool you.
Myth #3: Employers are more interested in what my resume says than who I am as a person.
There are few points in your career where your soft skills are more valuable than now, as you're entering the job market for the first time. Entry level hires are made primarily based on someone's coachability and strength of communication skills. Hiring managers aren't expecting graduates to come out of school with complete technical skill mastery, they're expecting you to have a good understanding of the concepts and the ability to articulate yourself clearly and conduct yourself professionally.
Companies know that their entry level hires require a healthy investment of time and resources before they're fully trained for the job. Companies are willing to make that investment in people who receive feedback well, are easy to train, eager to learn and succeed. Such qualities can't be conveyed through your resume, so when you're in front of hiring managers it's your time to prove yourself and set yourself apart. Remember, people hire people not resumes.
Myth #4: The most efficient way to apply for jobs is through online applications.
It seems efficient to submit applications online since it doesn't take much time -- you upload your resume, fill out a few contact fields, maybe answer a short essay question or two, and you're done. Yes, the application process is fast but the employer's process of vetting resumes, calling back applicants for interviews, scheduling interviews, and more, is what takes the most time. The way to bypass the waiting game is by networking and being referred by an internal employee at a company. Data concludes that networking is in fact 5x more effective than all other sources of hiring, and internal referrals are hired 55% faster than those hired through a career site.
Myth #5: You should only talk to recruiters when actively looking for a job.
Of course, it's advantageous to work with recruiters when you're actively looking but it's not the only time to work with recruiters. You're doing something right if you build long term relationships with one or two great recruiters throughout your career. Recruiters are great career resources -- not only when looking for jobs but for helping you navigate your career choices and providing valuable coaching along the way. Recruiters can offer guidance on preparing for interviews, updating your resume, facilitating introductions and helping you network, negotiating comp packages and more.
Myth #6: I just need one really good resume to apply for all my jobs.
A good resume is only good if it's relevant to the job you're applying for. If you're applying for different types of jobs, you should have multiple versions of your resume tailored for each type of job. Hiring managers and recruiters are searching for specific things in your resume that are most important to that role. Want to know what hiring managers are looking for? It's written all over the job description or job posting. Pull points directly off the job posting and highlight similar or relevant experience on your resume to show you're a good fit.
Learn how to plan a strategic job search and land your first job or internship. Click to watch the latest in our series of Job Seeker Webinars: New Kids On the Block: How to Land Your First Job or Internship