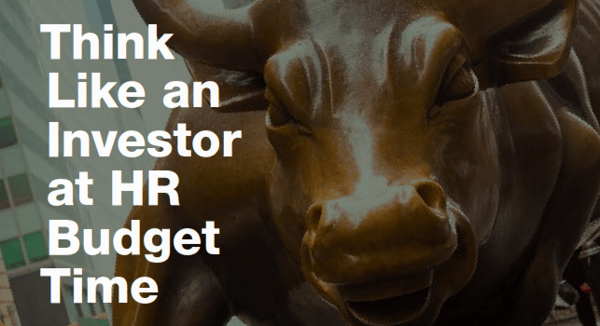 "Great vision without great people is irrelevant." —Jim Collins
Every issue of Advanced Resources' HR Insights contains news and observations that HR departments and hiring managers need to make the best staffing decisions for their organizations. Success comes down to people: without the right people in the right places, no company can achieve long-term success. In this edition, industry experts share their suggestions for finding—and retaining—the best employees.
In the feature article, "Think Like an Investor at HR Budget Time," Tom McGuire writes "HR departments need to behave less like costs and more like good investments." He outlines how HR can apply investment strategy to increase its value for other parts of the organization (in particular, the finance department and the CEO).
Download this month's issue of HR Insights Magazine and explore past issues here.
Good branding enables companies to connect with people better. Sharlyn Lauby, in "New Trends in Company Branding," describes the shift toward a more holistic branding approach that targets customers, candidates, and employees with the same messaging.
When making hiring decisions, be sure to look beyond the surface, because appearances can sometimes be deceiving. In "Why High-Potential Employees Fail to Make the Effort," Ira S. Wolfe points out that people who look like great hires on paper often aren't the best employees after all.
Once you do hire someone, writes Stijn de Groef in "Onboarding: The Missing Piece of Your Talent Brand," make onboarding a personal experience that supports the company's employer brand and makes the new hire feel welcomed and valued.
And if you want to increase employee engagement and retention, be sure to follow Brian Formato's advice to "customize your strategy to meet the specific needs of each person you hope to retain" ("Business Is Good, Thanks to My Highly Engaged Employees").
Whether you're happy with your current practices, thinking about making a few changes, or looking to shake things up in a big way, Advanced Resources can help. Call us today to see what we can do to make sure that you have the talent you need to succeed.
Enjoy!
Rich Diaz