HRMAC Summit Hot Topic: Workplace Flexibility
This week our Human Resources division exhibited and attended the Human Resources Management Association of Chicago (HRMAC) Annual Summit. Members of our powerhouse HR team - Matt Wessels, Eileen Adler and Liz Bright - enjoyed connecting with fellow HR professionals in the Chicagoland area.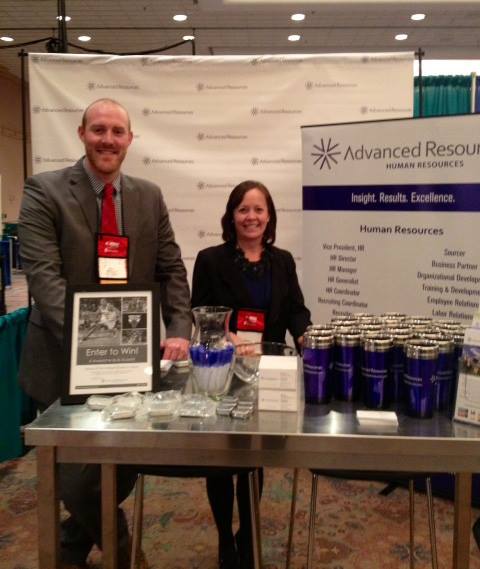 Our HR team: Matt and Eileen at HRMAC
One of the hot topics of the conference was workplace flexibility. Jason Fried, co-founder and president of 37signals, presented the general session, Workplace Flexibility: Business Trends for (All) the Ages. With the generational shifts in the workforce, how does a company attract, retain and engage top talent? Companies need to truly develop and invest in their people both professionally and personally, and flexible workplaces seem to be just the solution.
The power of communication with an emphasis on collaboration and team building is the key to making flexible workplaces work. Tools like Campfire, Basecamp and the cloud have revolutionized the way organizations function. These tools and those like them are not only necessary to keep virtual workers on the same page, but they allow companies to increase productivity, engagement and profit.
In sum, what a wonderful conference! The excitement and enthusiasm for all things HR was contagious! The crowd was genuinely excited to make new friends and reconnect with ones from the past. Our team walked away from the event feeling inspired by new ideas, so stay tuned – we're always innovating around here!