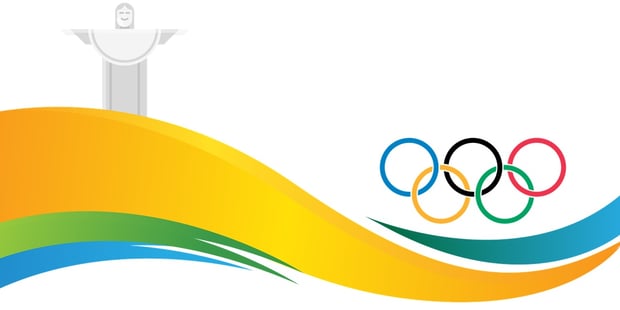 Olympic athletes spend years preparing for their moment at an Olympic games. Daily practice, nutrition, coaching, support systems, setting goals, perseverance, and mental strength are all needed to experience that magical moment on the podium.
These things are all needed, too, for many job seekers as they strive for that next step in their careers. We're inspired by the Summer Olympics currently taking place in Rio this week, so we thought we would look to some famous Olympic moments to find lessons for job seekers. Here are five:
1992: Derek Redmond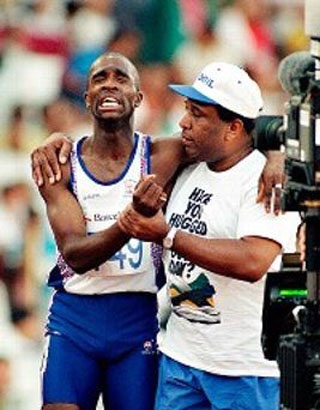 "Derek Redmond, a British runner specializing in the 400 meters, tore his hamstring halfway through a semi-final race in the 1992 Barcelona Summer Olympics. A favorite for the medals podium, Redmond refused to give up and rose to finish the race despite his intense pain. But the most memorable moment came next, when the runner's father leapt over the railing from the stands and helped his son complete the race. Steps from the finish line and with the crowd cheering them on, he let go of Derek, so his son could cross the finish line by himself." *
LESSON: Make sure you have a built support network throughout your job search. You'll have disappointments or things that go wrong, sometimes when you least expect it. Support from family and friends can help you cross the finish line and land your dream job.
1984: Mary Lou Retton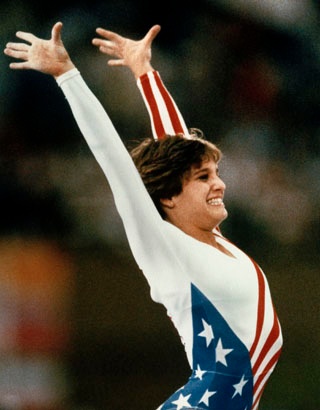 "Olympics fans flipped out in 1984 when Mary Lou Rettonbecame the first American — male or female — to win a gold medal in gymnastics. Just 16 at the time, Retton had only minimal experience competing internationally, but she received perfect 10s for her stunning performance on the vault."
[Photo]
LESSON: You might have minimal experience and you might be trying something new in your career, but work hard and believe in yourself and you can overcome many obstacles.
1976: Vasily Alexeev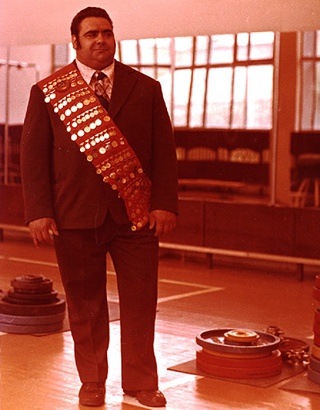 "Already a past World and Olympic Champion, Soviet weightlifter Vasily Alexeev didn't have much to top at the 1976 Montreal Games— except for his own world records. The hulking Alexeev bested East Germany's Gerd Bonk with ease, but with one lift left, the consummate showman wasn't one to let the crowd down. He hoisted 562 pounds overhead with his final clean and jerk, smashing his previous record and establishing himself as one of the most revered Olympians of the 20th century."
[Photo]
LESSON: Even when you think you've got the job – things are going well and you're confident – always put your best foot forward. Always stay on your game. Send every thank you note. Make a great impression at every stage. Never let your confidence get the best of you.
1996: Kerri Strug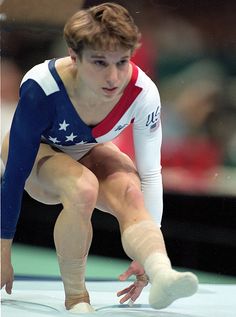 "The most talked-about member of the historic "Magnificent Seven," Kerri Strug's heroic performance at the 1996 Olympic Games ensured the United States' first-ever Team gold medal in Women's Gymnastics. Despite injuring her ankle on her first vault attempt, Strug stuck the landingon her second go, helping the U.S. Women beat out Russia for the first time in Olympic history."
[Photo]
LESSON: Don't let a setback derail you. Didn't get the job you really wanted? Did you get rejected before the second interview? Don't let disappointments stop you from achieving your goals. Pick yourself back up, rest a moment, catch your breath, then try again. The very next attempt you make could be the winning moment in your job search.
1988: Lawrence Lemieux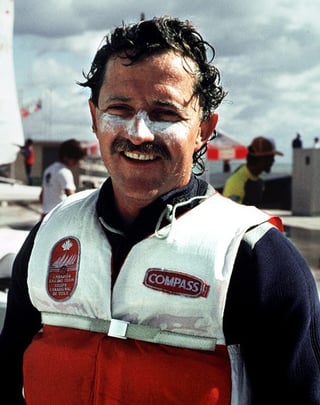 "When Canadian sailor Lawrence Lemieux began racing at the 1988 South Korea Olympics, he fully intended on playing to win. But when — amid dangerous winds — he noticed a competitor's capsized boat, he disqualified himself, abandoning the race to help save the two injured sailors. After handing the competitors off to a rescue crew, he resumed the race and still beat out 11 of the other competitors (coming in 21st out of 32). While he didn't win silver (which his original pace could have easily earned him), Lemieux was awarded an honorary medal for his heroic act."
[Photo]
LESSON: Networking is critical in your job search. Build your connections and rely on them for job leads, coaching, and introductions. At the same time, help others along the way, too. Make introductions. Give compliments. Offer support to others. Pay it forward and the good karma will help you achieve job search success.
Do you like our advice? Be sure to subscribe to our blog for weekly job search tips and motivation. You'll also find great ideas from Advanced Resources by following us on Facebook, LinkedIn, Twitter, Pinterest and Instagram.
(* Source: Olympic stories sourced from this article on Greatist.com)