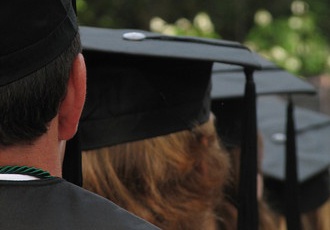 Congratulations – you've graduated! You'll be asked again and again, "What's next?" Well, if you don't have a job lined up, that question can be hard to answer. If you've already found your first job, we've put together a resource list for you. If you're still on the job hunt, well then, take a look at our job search tips below:
1. Use Social Media
Social media is a fantastic tool to use in your job search. Here are few ways to do so, and one way to clean up your social presence!
Using StumbleUpon in Your Job Search
Using Pinterest in Your Job Search
Your Job Search: Networking with Twitter
Improving Your Digital Presence
2. Network
Building your network is key not just for finding your first job, but for the rest of your career as well. Start networking now to make connections that could last a (career) lifetime.
6 Tips for Navigating a Networking Event
How to Navigate a Networking Event
3. Prepare for Your Interview
Once you've been offered a chance to interview, it's time to put your best foot forward.
10 Tips for Acing the Interview
Tackling 9 Tough Interview Questions
Questions to Ask During Your Interview
These tips will help you even more if you resist the urge to take the summer off! Get your job search in gear right after graduation and keep the momentum going. If you're having some trouble deciding which career is right for you, try temp work to get your feet wet.
Of course, Advanced Resources is here to help match you to your perfect job! Check out our job board or contact us!