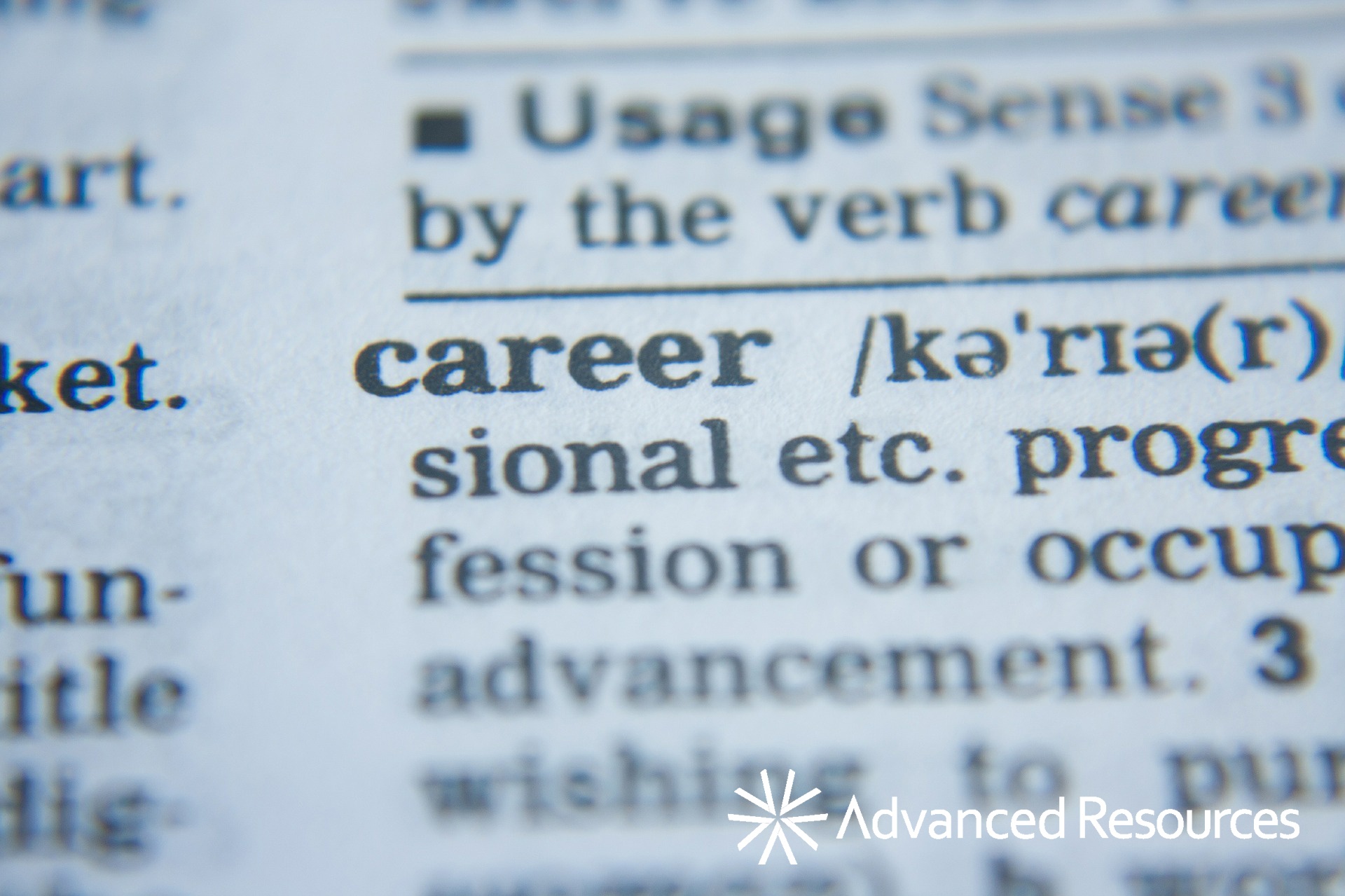 Job seekers – you'll come across many terms in your job search, and some of them you may be seeing for the first time. We've picked out a few terms you may not have heard before, and a few we've defined to give you more clarification on what they mean. Check out the list:
ATS – An ATS, or Applicant Tracking System, is a database tool that recruiters and HR managers use to track resumes, applications, and interviews. When you're applying through an online application form, you are most likely being entered into an ATS. The ATS will search your resume and application for relevant keywords related to the job posting.
Cover Letter – Sent in addition to your resume, a cover letter provides the reader with a story-like illustration of your job experience as it pertains to the job position. For the most impact, do not simply restate what is in your resume; use the cover letter to show off your personality while giving more details on your background.
Follow-Up – If you're really serious about getting the job, following up on your resume and interviews is a must. It helps keep you front of mind, and it gives you an idea of where you stand in the interview or hiring process. Usually, following up to a resume is best done via an email. A follow-up after an interview can be done via an email or a phone call to the hiring manager or recruiter.
Hiring Manager – The hiring manager is responsible for making the hiring decision, or whose decision is weighted most heavily, and is most likely the supervisor for the role. If you pass the phone screen with HR, your next step in the interview process is to interview with the hiring manager.
Informational Interview – Often set in an informal setting like a coffee shop, the informational interview is a chance for you to learn more about your contact or the company, and for the contact to learn a little more about you. Your contact could be someone you've known for awhile and whom you'd like to chat with about opportunities they may know about, or your contact may be someone that you met at a networking event and the informational interview is for you two to learn more about each other.
Myers-Briggs Type Indicator – The Myers-Briggs Type Indicator is a tool (not a test) used by companies to determine if your personality and psychological types are a match for the role and company culture; thus, there are no right or wrong answers. The test is administered in either in paper or online form.
Networking­ - Networking is key in helping you find a job. You're more likely to get a job via a referral than relying solely on the ATS to pick up your resume. Networking can be done in-person at an event or information interview, or online through emails and social networks. LinkedIn is the most popular professional online networking platform, and you can also use Twitter and community sites to connect with your contacts.
Objective –Think of the objective statement as your branding statement. An objective summary is an optional component on a resume, written in a quick-to-read format, that you use to express that you know what you want to do and that you have the skills to match. Just like you tailor your resume and cover letter to match the job description, be sure to write a tailored objective summary as well.
Phone Screen – The phone screen is used to narrow down the candidate selection and is the first step in the interview process. HR will ask you questions to get a feel of your personality and experience, and how each would match the company's needs. Prepare for questions on salary, detailed information on experience, why you left your last job, education, and behavior (ex. "Tell me about a time when you didn't get along with a coworker.").
Recruiter – Recruiters (or staffing consultants) work to make the perfect match between candidates and clients. They do extensive research to find talent, interview potential candidates, present them to clients, prepare them for interviews, and overall, make each party feel at ease and prepared during the interview process.
References – References are professional contacts that can vouch for your experience. These are usually asked for in the final interview stages, but can also be asked for in the beginning stages of working with a staffing firm.
Staffing Agency ­– Staffing agencies are matchmakers between candidates and companies. Companies work with staffing firms to get their expert help for filling a particular job. Staffing consultants (or recruiters) scout their talent pools and resources to find the perfect candidate for the position. The goal is to find a match that makes both the client and candidate feel comfortable and happy working with each other.
Temporary Employment – Temp employment contracts can last anywhere from one day to a year a more. The typical temp engagement is for 90 days, and you'll find that the one-day jobs are more common for office support professionals. Other terms: contract and contract-to-hire.
Thank-You Note – The thank-you note is an absolute must in your job search. Send one to each interviewer in the interview process and any connections you made along the way, especially to someone who referred you to a position. Use the note to express your desire to work for the company, reiterate your relevant job skills, address anything you may have forgot to mention in the interview, and of course, thank the person for his or her time and consideration. The note can be sent via email or a traditional note card (preferred), but either way you choose, always spell check!