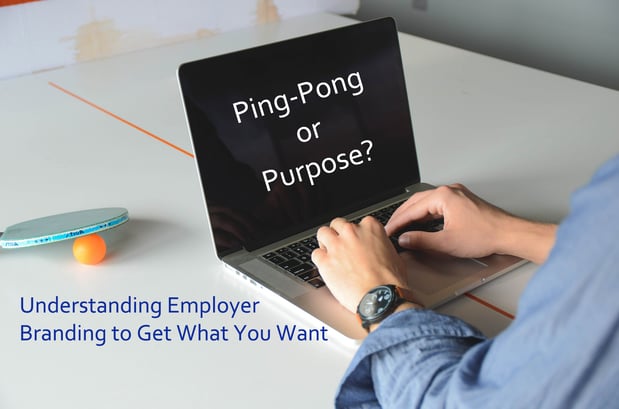 Over the last few decades, research has consistently shown that happier employees are better employees, and therefore happier organizations are more profitable organizations. Call it an epiphany, a revolution or a matter of time; employers are making significant changes in their organizations to ensure happiness and greater success for their employees.
We know this because employers are telling us, by branding their organizations in ways that make them stand out and seem attractive to job seekers. This is called employer branding; and much like product branding, employer branding uses marketing strategies and carefully orchestrated recruiting tactics to craft the images of their organizations to attract the right employees.
The right employees are emotionally invested in their organizations and act as magnets for other like-minded people who, coincidentally, are often the most productive employees. Having the right employees is equally influential on the happiness and success of employees as it is on the employer's bottom line. Therefore, employer branding matters.
In this 3-part series, we will look at employer branding from the job-seeker's perspective by understanding why it is important, evaluating the strategies and tactics used in employer branding, and ultimately how that is going to help identify the right kind of company for you.
Let's start by understanding employer branding.
Employer Branding
The purpose of employer branding is to speak to employees and potential employees about something much deeper than ping-pong tables and paychecks. Employer branding speaks to the things that matter to you every single day and motivate you to do your best, bring your best, and make you feel like you have an opportunity to accomplish what you have always wanted to accomplish.
Today, employer branding is more crucial than ever because a handful of very influential economic trends are forcing employers into what they are calling, a "War for Talent." As IBM research points out, 65% of global leaders cite "talent and leadership shortages" as their #1 business challenge. And 90% of organizations do not have all the skills they need to be successful. In some instances, this trend coincides with 1/3 higher turnover rates in an economy that nears full employment, and in other instances it coincides with low-grade training and absent on-the-job development programs. Simply put, the global deficit in the supply of top talent and the high demand for it in the workplace has led employers into some fierce battles to win you and keep you.
See why your personal brand is important. Read "YOU: The Brand."
Similarly, as the premium on top-talent rises, so does the premium on top-employers. This is good for everyone because it leads to a mutually beneficial, symbiotic relationship between employer and employee. You are the asset that they need, and they have the assets that you need. Everyone wins.
It is imperative that you stick to your guns and only consider applying to the organizations that align with your workstyle, lifestyle, and your innate motivators. Contrary to popular belief, job seeking is not a numbers game. Especially as the employer branding revolution transforms Corporate America, quality trumps quantity.
With this perspective in mind, set aside time for personal reflection on your workstyle, your lifestyle, and your innate motivators. In part 2, we will delve into the inter-workings of employer branding by looking at how the mission, workplace, and employee benefit offerings determine if an organization is aligned with your workstyle, lifestyle, and innate motivators.
So what will you choose, ping-pong or purpose?
At Advanced Resources we take the time to get to know you and the employers we work with so that we can help you find the right match for your values and goals. Take a look at some of our success stories and see how with us, it's personal.