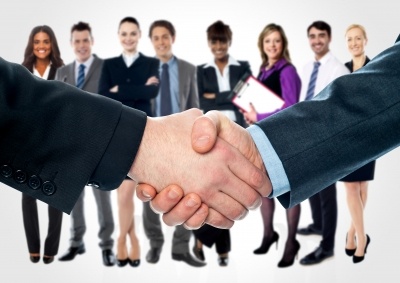 Methods of communicating and disseminating information continue to change, which challenges talent acquisition specialists to remain current and relevant to job seekers. As part of our Thought Leadership Event Series, we held the panel discussion, "Reinventing Talent Acquisition." Our panelists shared insight on how they are working to keep up with and stay ahead of technology as it relates to recruiting.
Our speakers:
Eric Gilpin – President, Careerbuilder SRG
Deborah Rocha – Director, Global Talent Acquisition, Navigant
Aimee Pagano – Vice President of Talent Acquisition, Publicis Healthcare Communications Group
Shana Sternstein – Director, Recruiting, Classified Ventures
Key Challenges Employers Face Today
Millennials will make up 50% of the workforce by 2018. Companies need to not only attract but also retain the top talent of the millennial generation. This generation is active on social media and they do their research online. Some of the challenges employers face:
1. Speed. Companies need to get faster than everyone – job seekers and competitors alike. 60% of people come into an interview knowing more than what you're prepared to tell them. Efficiency and speed is important in recruiting. Innovation is nice to talk about, but hard to do.
2. Balancing speed and assessment. Yes, your team will say that they got you the hire fast, but is this a quality hire?
3. Scalable, repeatable and reliable processes. You don't want just a warm body in the seat.
Working with Employees – Your Business Partners
As talent acquisition specialists, your employees are your most valuable resources in developing an employer brand and creating a great candidate experience. Our panelists shared their ways of partnering with employees to help them achieve their goals:
Candidate Experience
Teach employees how to write good LinkedIn profiles. This can be done through a class or a setting similar to a "lunch and learn."
Since you want to avoidbad hires, develop interview guides and training to give hiring managers all the skills they need to interview. Teach to interview on core competencies and give them behavioral interview training. Thus, the interview process would proceed as one hiring manager interviews on one core competency and the next interviews on another. This helps break the monotony of the candidate's interview experience. In the end, teach them to interview how they would want to be interviewed.
Another tip: Hiring managers should not bring resumes to interviews. Without the resume in front of them, they can more easily focus on interviewing for core competencies. Moreover, in a recent article on Google's hiring practices, 14% of Google's workforce does not have a four-year degree. On paper, they may not look as competitive as other candidates. Interviewing for core competencies can help you recognize the stars.
Develop a speaker series. Find champions within your business, especially team leaders, to speak on a certain topic to the community or internally. Make sure to follow up after the event.
Teach hiring managers to fact-find before the interview. The interviewee will already know 60% of what you planned on telling her about the company. Do you know 60% of what she will tell you about herself? Do your research to help speed up the hiring process. Today, the interview process needs to be as quick – and efficient- as possible to close the deal on the fast-moving millennials.
Clearly communicate the interview process with the candidate. Let them know what to expect, how long it will take and explain who they're meeting with and why. Follow up to give feedback whether it's good or bad. Don't leave candidates hanging around for days or weeks. Not only is this a bad candidate experience, you also risk losing them losing interest or moving to your competition.
Shorten the interview process. Instead of three or four separate interviews, schedule them all for the same day. Speeding up the process helps you attain the
Employer Branding
What do your employee brand champions saying about your company when they're talking to friends and family? Is it your carefully crafted marketing pitch?
Aim to have some informal training on how to talk about your company, keeping in mind that how employees talk about your company will be different depending on their role and experience. Your marketer's speech will be different than your web developer's. Try to hone in on key terms like "work-life balance," "friendly atmosphere," etc.
Once the message is there, it will easily percolate throughout the company.
Develop or hone your internship program. Your interns will go back to school and talk about their internship experience. What will they be saying? While the intern is in the office, plan social events for the interns, have them work on a project with teams and win prizes, make sure they're not just fetching mail. In doing so, you will create college champions, which might make your recruiting job a bit easier.
Send out employee engagement surveys. You won't know what's working - and what's not - unless you ask. Not only will the feedback tell you how employees feel about your programs, but data from surveys can be used to measure KPIs like quality of hires and quality of referral source.
Understand what millennials want. They don't care (too much) about insurance. They care about volunteer work, LGBT initiatives, teamwork, health and well-being programs and work-life balance. They want to be recognized often. You may be accustomed to giving recognition quarterly, but since you get what you recognize, why not recognize more often?
Final Thoughts
Leverage your brand and communicate to incoming employees.

Collect quantified data to build your case to senior leadership.

Walk the talk as professionals. Recruiters should be active on social, your job application should be mobile-friendly, and don't expect employees to do something you're not doing yourself.
Thank you to all our panelists and to our attendees.
Have a comment you want to share? Join the conversation on Twitter - - - #ARTLE.