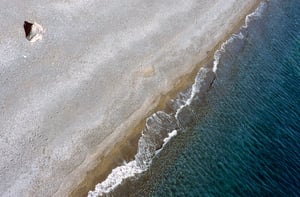 Memorial Day Weekend is the unofficial kick-off of summer! If you're a recent grad, don't think of this summer as your "last summer break," rather think of it as the launching period to your career. Use this time to amp up your job search.
Join Intramural Sports – or any other social group. Participating in group activities gives you all sorts of networking opportunities. Plus, you'll have some fun while job searching!
Check Your Social Profiles – Did you have an awesome time in college? Future employers don't need to know to what extent you had fun! Check all of your social profiles and delete pictures, updates, messages, etc. that could portray you as a party animal. Of course you can leave in those pictures of you enjoying travels, your college library, dinner get-togethers.. you get the picture.
Visit the Library – The library offers much more than air conditioning! Head to the library and check out books on your desired profession, career transitions, resume writing, and other job search tips. You'll also find that some libraries offer one-on-one help with your resume. Bonus: most libraries have computers available for public use, which is great for getting work done in a quiet place.
Take a Class – You're done with school so why go back? We're not talking about taking an algebra class (unless you need it for your degree!), we're talking about signing up for a class or workshop that will help you sharpen your skills. Take a public speaking class, a web design class, or even a creative writing class. While you're there, start up conversations with your classmates – you never know where the conversation will lead!
Check out your local parks and recreation department and colleges for class offerings. And be sure to mention these classes on your resume and in your interviews!
We know - it's hard to pass up lounging around on a nice summer day, so it's okay to take advantage of a few of these days! Just remember that a job search takes time and effort.
Tell us: What are your summer plans?