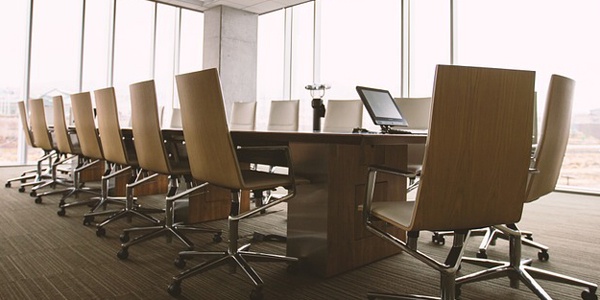 According to the National Association of State Boards of Accountancy, Chicago is second to New York in terms of accounting jobs, with over 80,000 people working as accountants, auditors, or bookkeeping clerks. The sixth and seventh largest firms (Grant Thornton and BDO Seidman, respectively) are headquartered in Chicago. Accountants and financial analysts with two to five years' experience are in high demand. It is also a financial hub in the Midwest with many large banks and financial services companies established in the city.
The high demand for Chicagoland accounting professionals creates a unique environment for both companies seeking to hire as well as talent seeking to advance their careers. We sat down with Patty Bogosh and Geoff Coltman, Managing Directors of Advanced Resources' Finance Division to get their perspective.
Patty, let's start with you. Companies of all kinds across the U.S. are desperate for strong accounting talent. Are you seeing this here in the Chicagoland area, and what do you think are the top three drivers of this trend?
The hiring landscape in Chicago is hot and competitive. Most companies are hiring for both direct hire and contract subject matter experts. The main drivers seem to be growth (both organic and through M&A), turnover, and business process improvements such as software conversions/upgrades. The demand for a hybrid IT/accounting skill set continues to grow as these individuals can impact the bottom line through improvements such as less manual work and faster closing periods.
What things are employers doing to attract top accounting talent?
Many companies today understand that top candidates will have multiple offers and that money is not always the #1 motivator. Companies need to differentiate themselves in the areas of growth/career path, flexibility (such as working from home or summer hours), and corporate social responsibility. Gone are the days where someone will take a role just to "have a job" and companies must know what is important to elite talent. Organizations that understand this are able to set themselves apart; those that have a negative reputation or are slow to adapt to the competitive market are struggling to hire.
When demand for talent goes up, we start to see more talent mobility – more people willing to consider new opportunities and make more frequent career changes. Are you seeing this in here in Chicago and what can companies do to retain their best talent?
Retention is a concern among most finance executives. It's very costly to lose someone in terms of both replacement costs and the inherent knowledge that walks out the door. The companies that retain their top accounting talent focus on a few key areas:
1) transparent communication about the company's future as well the individual's performance/path
2) allowing individuals to join projects they wouldn't otherwise have exposure to, such as system conversions. This way they can offer skill set expansion without the employee needing to leave the organization
3) listening to employees through avenues such as workplace surveys and 1:1 coaching. People want to be heard and know their opinion matters. Organizations that allow their employees to take on new challenges and give them a voice have more highly engaged employees, which in turn allows them to outperform their competition.
Great insight, Patty! Geoff, let's turn to you and let's talk about accounting talent. How is the accounting profession changing? What traits make an accountant stand out today as a top performer?
Previously, the stereotypical accounting professional loved routine and detail orientated tasks. These were task-based individuals who enjoyed the comfort of knowing what they would be doing each day. Since Y2K with added automation to the accounting process and even more now with the Great Recession, organizations are running leaner than ever before. Today, everyone is expected to do more than make sure the general ledger balances.
Top performers are individuals who can identify process improvements at all points in the accounting process. They build intercompany professional relationships with others. They individually find the resources necessary to solve issues when they arise. From accounting clerks to the C-suite, everyone is expected to be much more than a number and paper processor.
What are you seeing as some of the hardest types of accounting positions to fill in the Chicagoland area?
IT audit and accountants with SEC reporting experience are by far the hardest roles to fill. Almost every organization is looking to add those skills sets to their teams and those that have good ones do what it takes to keep them. Our clients request - almost daily - to find either consultants or permanent/full-time talent. It's hard to find, whether they are looking to either make a move or take on a new consulting engagement.
As for temporary roles, cost accountants with standardized costing/labor variance experience are always the hardest roles to fill. Good cost accountants are rarely unemployed and as soon as they roll off completed projects, they're straight onto engagements with new clients. As the opening paragraph states, temporary or temporary to hire accountants with 2-5 years of experience are also almost completely employed. In fact, we suggest that if you're seeking that level of experience for your accounting team, make it a permanent hire instead of a contract or contract to hire type of role.
What is the best way today for accounting professionals to develop their careers for future growth?
If you seek advancement and growth in your current organization, schedule time with your direct supervisor/manager and suggest or ask them to help you create a development plan.
If there's a certain area in which you want to grow to round out your experience and it makes for a logical next step in your career, ask how you can start to work in that area and/or help with special projects. It's a great way to communicate your career development aspirations and to help elevate your team and department.
The only way to let others know of your interest in adding experience is by being direct and asking for it. Communication with leadership is key in helping yourself achieve new skills and the next step in your career.
If you seek advancement outside of your current company, you must network! Get involved in associations that relate to the accounting experience you have (American Payroll Association, NACM, Illinois CPA Society, FEI, etc.). Attend at least one networking meeting a month, and build relationships with a couple of reputable, experienced recruiters that you feel have your best interests in mind. Use LinkedIn to build connections and join LinkedIn groups to achieve success.
Finally, be patient. Some of the best professional advancements for accountants I've worked with happened 3-9 months after my first conversation with them, especially if they are engaged where they currently are but are looking for the best next step in their career.
Anything else you'd like to add?
The Chicagoland market is below 4% unemployment for non-degreed accounting professionals and below 2% for degreed accounting professionals. In a candidate-driven market (more available positions than available talent), employers should evaluate their hiring processes to ensure they are being quick and decisive. Elite accounting candidates will not tolerate a lengthy hiring process. The organizations with the fastest turnaround time on decisions and feedback are winning the talent and making their organizations stronger.
As we move more towards a "gig economy," high quality contract employees (consultants and temporary employees) are just as coveted as high potential permanent hires. Strong communication and feedback are needed between the contractor and management to see projects through to successful completion, just as with permanent employees.
Click here for more information on Advanced Resources' Finance division or contact us today for help with your accounting and finance talent needs.
Are you an accounting or finance professional who is seeking a new job? View our openings today by clicking here.