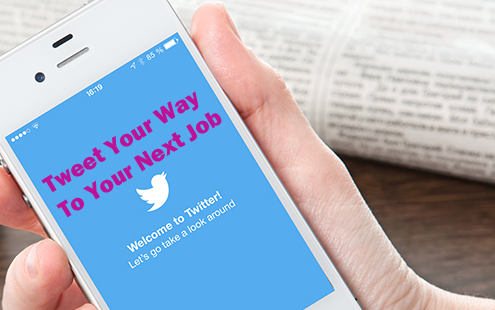 Social media gives us many tools for conducting a job search, many of which Advanced Resources highlighted in our recent Job Seeker Webinar, "The Social Search." Most people think of LinkedIn when they think "social + job search," but don't overlook the power of Twitter, which can be extremely valuable. You can learn from your peers in whatever industry you're in, and you can build your brand and position yourself as a thought leader. Twitter is an open network, which allows you to gather/share information and make connections in a very open way. Here are some of the things you can do on Twitter during your job search:
- Follow the industry you're interested in, and participate in communities you care about
- Create meaningful content that people care about. Be a thought leader
- Connect your more detailed online profiles to Twitter — your LinkedIn profile or personal blog, for example
- Follow job related handles from companies you're interested in
- Build your network before you need it; engage with people who do what you want to do
You can also get an incredible amount of job search advice and motivation on Twitter. Here are 25 of our favorite people to follow:
...and of course, @advresources offers a continuous stream of job search advice and motivation!
What are some of your favorite ways to use Twitter for your jobs search? Who are some of your favorite resources to follow?