Top internal concern for CEOs in 2020? Attracting and retaining talent, according to The Conference Board. This means the pressure is on HR to step it up, to find and keep the talent needed to power businesses.
In our newest eBook, 20/20 for 2020: Set Your Sights on What's Ahead in Talent Acquisition, we're diving into this challenge head on. Because, let's face it, it's never been this much of a struggle to acquire and retain the talent you need. We have both macro and micro trends to share, as it relates to the broader talent acquisition space as well as four industries we're discussing most with our clients.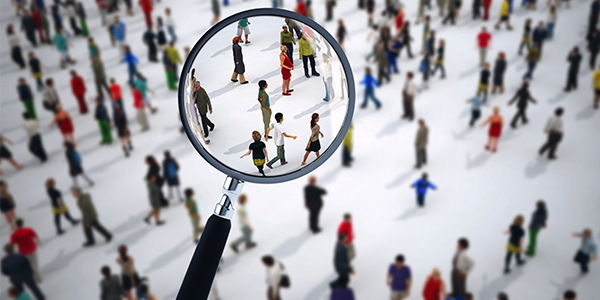 Here's a sneak peek
The unemployment rate is low.
The use of technology is changing our workforce needs.
Our offices are a bit quieter with more employees setting their own schedules and working from home.
What do all of these trends mean? Well, for starters, there's a significant talent shortage. Yes, the pool is smaller due to the low unemployment rate. But coupled with that, businesses need candidates familiar with the new technology that's now a huge part of their processes. Essentially, while the available talent pool is shrinking, the wish list for recruiters is getting longer.
Case in point
The healthcare technology field has exploded onto the scene, with Artificial Intelligence (AI) completely changing what's possible. Tech talent specialized in the healthcare industry is driving innovation daily, but available candidates are hard to come by. It's also apparent in the accounting and finance field, where Robotic Process Automation (RPA) tools are being adopted at a high rate. Candidates who have experience at companies where RPA solutions are in place are in high demand but difficult to find.
The rise of flexibility on the employee must-have list is impacting nearly every industry, but one in particular is the office and operations space. Offering remote work can significantly increase the pool of talent via virtual call centers with home-based agents.
Apart from flexibility, today's HR teams are also tasked with revamping the entire employee experience to drive retention and create future-proof workforces. HR consultants who have taken companies through transformations are in demand, and we don't see this ending anytime soon.
How can businesses find the talent they need? What do job seekers really want, and what makes them say "yes" to a new role? We're covering all this and more in our newest eBook. Download 20/20 for 2020: Set Your Sights on What's Ahead in Talent Acquisition today.