There's no doubt that talent is the greatest asset an organization can have. Talent management is a business strategy that's just as crucial to your bottom line as your financial, marketing, and operational strategies. The ability to fill talent gaps by recruiting and retaining the right people drives success and could just be the competitive differentiator your organization needs.
A talent strategy will find you the right people who will push your business development strategies further. According to a McKinsey survey, top talent is eight times more productive than average talent. In fact, the gap rises with a job's complexity up to 800 percent in highly complex tech occupations.
It's crucial to assemble the right people in your teams. Getting the strongest performing talent can differentiate your organization from your competitors and increase innovation capacity.
As you know, there's a high premium for talent. A well-designed talent management strategy can propel your organization to great heights and help you adapt in a highly complex, uncertain world. Let's look at how you can craft a solid yet agile talent strategy designed to serve you in the future of work.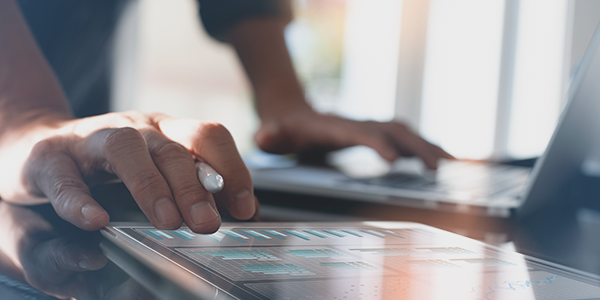 Reinventing Your Talent Management Strategy
An effective talent strategy is a plan of action aimed at optimizing employee performance. The goals of a talent management strategy include:
Getting the right people in the right roles
Optimizing the onboarding process to get people up to speed faster
Identifying skills early on to reskill and upskill employees accordingly
Engage employees and create a culture that grows and retains them within the organization
Here's a three-step approach to help you establish a talent-first organization.
1. Create alignment with business strategy
By putting talent first, you can enhance the human resources function to become a true driver of business value. But first, you must determine the direction of your company, so you come up with a strategy that lays the groundwork for achieving organizational initiatives.
What is your business strategy? Is it operational excellence? Digital Transformation? Innovation? Aligning your talent acquisition and growth strategies with your business objectives allows you to identify pivotal job roles that have a disproportionate impact on business success.
Think of top executives, customer relationship experts, and artificial intelligence specialists. Your talent strategy will be unique to your industry, organizational structure, and business strategy.
2. Align culture and talent strategy to outperform
For years, hiring for cultural fit has been a popular part of talent strategy. But perhaps it's the culture that should be adaptable. The founders often determine organizational culture. But regardless of its strength, culture should change and progress over time. The key is to keep culture tied to business strategy and company values.
You can't adequately measure for fit unless you have well-defined goals. It's about creating systems that find people who share your company values and adapting organizational culture to the times.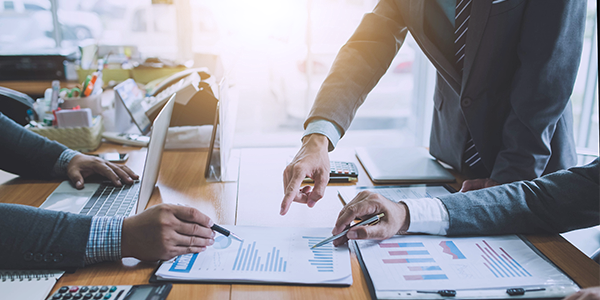 3. Design people processes and systems to propel the organization forward
One mistake organizations tend to make is separating their HR function from other business initiatives. Your human resource managers should work with business-line leaders to create systems that nurture talent from the moment the onboarding process begins. Once you've identified the positions that bring in the most value and strategic performance, you have to invest resources to support the individuals in those roles.
Assess where the company is short on skills and close the gap with precision by leveraging upskilling where possible. Make the build vs. buy decision. Sometimes the right talent isn't outside your existing talent pool. Consider recruiting outside the organization when skills are difficult to develop internally.
Due to digital transformation, the skills needed to succeed in the future of work are constantly evolving. It's crucial to stay ahead of the game by identifying trends and providing your employees with the resources they need to keep up.
Create a Winning Talent Strategy
Today, in a world that's been rocked and revolutionized by a global pandemic, leaders now have to reorganize their organizations and lead transformational changes in their talent management strategies. Considering the implications of the Great Resignation, there's never been a better time to review your talent strategy.
Make no mistake: the path to a truly game-changing talent strategy is paved with complexity and structural changes at all organizational levels. That's why it's crucial to partner with a talent strategist that understands your business needs and goals to create a talent strategy that's customized and optimized to your unique situation.
Are you in need of a talent strategist to review your talent strategy? Contact us today to start the discussion so we can connect you with the right resource.