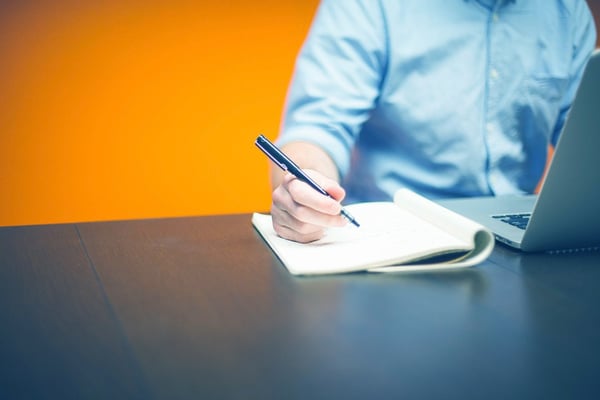 Think of your job search as one big marketing project. Your job is to market yourself as the best person for the job. A cover letter can help you do just that. You have three short paragraphs to make a great impression. So, how can you do this?
Tailor it to the company
The cover letter is your chance to show what you know and how your skills will match the needs of the company. Therefore, you should be sending a different cover letter to each company. Take the time to research the company and find a piece of news, recent blog post, a challenge it may be facing, etc. Use this information to position yourself as a solution, or means to a solution, to a problem or goal the company would like to achieve.
In addition, it's also important to find the name of the hiring manager to whom to address your cover letter. If it is not listed in the job description, do some digging on the company's website, Google and LinkedIn. Try to use "Dear Hiring Manager" only as a last resort.
Match it to the job description
Along with tailoring your cover letter to the company, tailor your cover letter to match the job description. The meat of your letter, most likely the second paragraph, will be showcasing your accomplishments and what you can do for the company. Study the job description and pick out key words and qualifications on which to focus this paragraph. Not only will this show that you indeed read the job description but if you are submitting your cover letter via an online application, using keywords will help your resume get through the ATS (Applicant Tracking System).
"Having over 10 years of executive administrative experience involving planning meetings, preparing reports and coordinating travel accommodations, I would welcome the opportunity to apply my skills to the Senior Executive Administrative Assistant position"
Tailoring your resume will show you are genuinely interested in the company and the position. Moreover, if you are sending your cover letter via email, by matching your skills to the job description, you are spelling out for the recruiter why you are good match for the role.
Showcase accomplishments
Your resume is a brief list of all your accomplishments and your cover letter is your chance to expand and highlight a few achievements listed in your resume. If you have achieved impressive results in your field, describe your results in facts and figures. Numbers are key for quantifying your experience. Note: "impressive" is the keyword here; use this method wisely.
Ask for an interview
Close the sale. In the third and final paragraph, let the reader know that you would welcome the chance to discuss how your skills and experience will benefit the company.
"I bring to the table my skills in calendar management, organization and correspondence creation, and I'd welcome the chance to discuss with you how I can contribute to the executive administrative assistant team. Please feel free to contact me to arrange a time to speak. "
Make it neat
Proofread! Check for grammar and spelling mistakes. Again, your cover letter is most likely the first thing a hiring manager sees from you, so it should present you at your best, correct grammar and all.
Tell us: What about your cover letter has or has not worked for you?