After almost 9 months since COVID-19 first started affecting the US, it is safe to assume that everyone has been impacted, directly or indirectly. It could be a small inconvenience, like your book club going virtual or maybe you can't go eat at your favorite restaurant. You may have been affected in a major way, like you or someone you know testing positive for COVID. Or maybe you have found yourself, like many, out of a job.
Let me start of by saying this…there is no wise old man or woman when it comes to dealing with a pandemic and the effects. It is a challenging time; however, when it comes to searching for a job there are several tried and true strategies to follow. Now, I hate giving unsolicited advice so I want to frame this as if I were out of a job, I would tackle the following five steps:
1. Become involved in a "passionate" network
As unemployment numbers rise and more people find themselves in the market for a job, it is important to take steps to separate yourself from the rest of your peers. Networking was, is, and will always be the best method to find a job. There are too many examples of "passionate" networks to name them all, but a few examples are college/university groups, hobby groups, civic groups, job associations, etc. Simply becoming a member, however, isn't enough. Get involved! Show up for meetings, volunteer to take on or lead a committee. Become known!
2. Make good use of your free time
I know that free time is hard to come by with all of the pressures that life brings on, but…take a class, learn a new skill set, volunteer. Consider pursuing a consulting engagement or research opportunities that may not fit a title you focused on in the past but that fits your skill set. Most importantly, don't sit on the sidelines waiting for something good to happen, make your own luck! Leave no stone unturned. You never know when someone you meet in that advanced Excel class is going to be a leader at a company looking for someone with your exact skill set!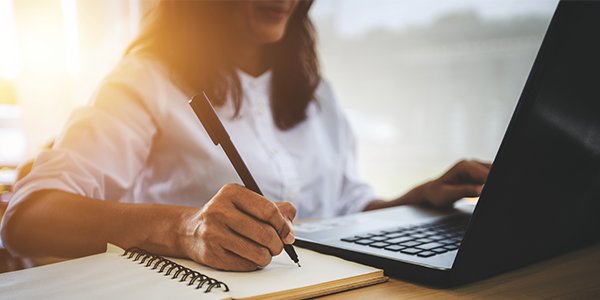 3. Reach out to your personal network
Everyone has trusted confidants, past mentors or leaders, trusted ex-colleagues, and/or recruiters you have worked with. Let them know you are looking for a new role and be confident and clear about what you are seeking. As I said before, networking is the absolute best avenue to find a new opportunity. Many times, roles within companies never make it to a job board and the people that know about those roles, potentially someone in your personal network, can be your eyes and ears. Take time to figure out what you want and what you are looking for and don't be afraid to ask those in your network who they know, what they've heard, and who can you contact.
4. Be knowledgeable
Keep a detailed list and notes of the opportunities you apply for, the ex-colleagues you have spoken to, the recruiters you are utilizing. When you get in the door, you want to make sure that you have everything you need to confidently walk through. Know your resume front and back and be able to talk in detail when asked about specific experiences. Be aware of the salary that the jobs you are applying for pay. Just because you made a certain salary in a certain role doesn't mean the salary at a different company for the same job will be comparable.
5. Find time for yourself
If you are unemployed and looking for a job, treat it as you would your full-time job. Make sure to take some personal time to spend time with your family and have some much needed r & r. Take a walk, take time to reflect, plan and strategize. Finding time for yourself is an important step in making sure you don't get burned out.
Keep in mind, this list is in no particular order and is not all inclusive. You will certainly find people who have had success finding a job by doing something not on this list. That said, I have no doubt that by tackling the steps above, consistently, will provide an easier path to a new role.
Above all else, stay confident and positive. Searching for a job can be a trying process, especially during the holidays. Don't give up and don't put your search on pause. Get ahead of your competition by keeping your momentum going through the holidays. Remember, new budgets open in less than two months. You got this!