Whether you are considering a career move or job-hunting due to pandemic-driven market changes, having a well-planned job search strategy is the best way to find a new role. The good news is that there is no better time to be searching for your next opportunity.
In this market, candidates have an opportunity to land great roles that can shape their future. However, the process needs to be approached with a clear plan.
4 Questions to Ask Before You Begin Your Job Search
If you want to make a move, you need to be in the right mindset. To achieve this, ask yourself these four questions:
1. Am I ready to find a new job?
While it's fun to skim job openings just to see what you could be doing, don't start applying unless you are ready to move. Otherwise you run the risk of burning bridges with employers who you may really want to work for in the future.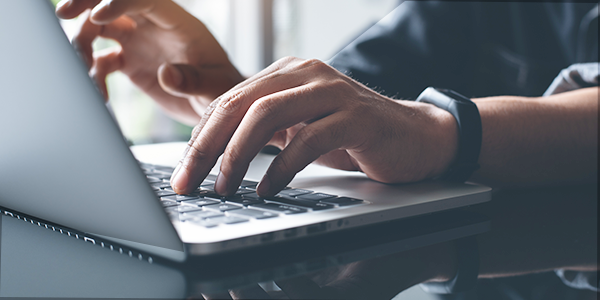 2. What do I want in terms of a position, salary and career opportunity?
Before speaking with recruiters, define what you are looking for and practice asking for it. Being able to define your 'must-haves' will give you the confidence to ask for what you want and establish expectations with recruiters.
3. Can I articulate my current skills, experiences and strengths?
When you are job hunting, remember that you are selling your own personal brand. In order to effectively do this, you need to be able to communicate the value you bring to the table in your resume, LinkedIn profile and during interviews.
4. Am I willing to invest time every day to make it happen?
Think of job searching as a part-time job. You need to be willing to put in the hours to find a new career, dedicating time to writing customized and compelling applications and actively networking to locate your next opportunity.
How to Make Your Resume Stand Out
An open position can attract hundreds of candidates, and recruiters will only spend about seven seconds skimming your resume. So, you need yours to capture their attention before they move on. When writing and editing your resume:
Keep it simple: Use bold headlines that make it easy to skim each section (education, experience, goals), and don't over-clutter it with decorative fonts and fussy layouts.
Be concise: It's tempting to want to tell recruiters every detail about your experience, but long-winded resumes are usually ignored.
Be specific: List any relevant companies or roles you've worked in while being sure to include specific technologies or specialty areas you have experience with.
Put your greatest strengths at the top: This will vary depending on where you are in your career. Mid-career/established professionals should start with your most recent or high-profile job.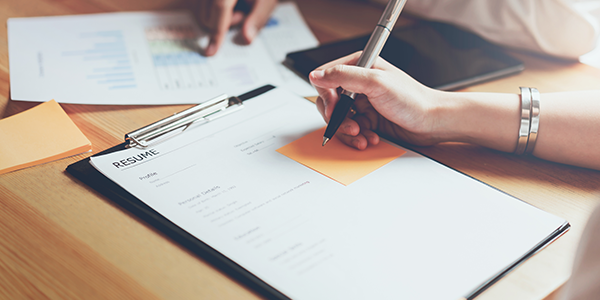 Once you have your resume drafted, modify it for every application by including keywords and specific phrasing that are used in the job post, including specific terms for college degrees (i.e., Bachelor's degree vs BS), certifications and experience. This will ensure automated resume screeners move your application onto the next phase, and it will help recruiters see how clearly you fit the role.
Finally, before submitting your resume, edit one more time to make sure it reflects confidence, attention to detail and professionalism.
Make the Most of Your Virtual Network
One of the most effective tools for any job search is networking – but, it is also one of the hardest. Asking people for help finding open positions or making new connections may feel awkward, but you'll be surprised to find how many professionals are eager to help their peers find a new role. Now is an important time to start engaging with your professional community.
One way you can start is by updating your LinkedIn profile to feature your latest experience and assets, then switch your status to "looking." Changing your status lets others know you are open to new opportunities and invites them to engage.
Next, get comfortable asking for help, advice and introductions. Seek out past professors, former colleagues and peers who have made a similar career move to see if they can offer any suggestions. If you have contacts at companies that you want to work for, ask them for advice on who to speak with and whether they might be hiring.
This is also a good time to expand your network and your social footprint by joining industry groups on LinkedIn and other sites, and actively engaging in conversations. These forums provide a powerful platform to demonstrate your expertise and connect with new people. The more you expand your social network and create content that is relevant to the work you want to do, the more likely you are to get noticed.
Don't Give Up
Job hunting can be difficult, time-consuming and humbling. It's important to maintain a positive attitude and execute your plan. By putting in effort behind your reasons why, leveraging your network and proactively seeking opportunities, you will land your next best job.