More than 17 million consultants find work each year with the help of staffing firms, according to the American Staffing Association. Managing these external workers effectively requires a dedicated, experienced team or the use of a Managed Services Provider (MSP), which is often a luxury that growing businesses can't afford. Or can they?
"It's just too expensive to use an MSP."
We've heard this many times before. Do you feel that engaging a Managed Services Provider (MSP) to optimize the use of your company's flexible workforce is out of reach? If you're a growing business, chances are that answer could be yes, and you're not alone. But it's important to talk about what's at stake without an MSP partner. There are a number of costs and financial risks that you take on when managing a contingent workforce program internally.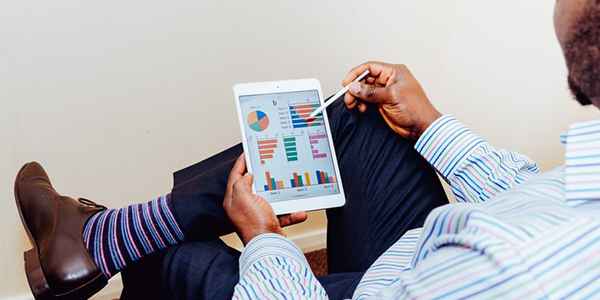 Lost candidates.
Without an MSP, you're relying on your employer brand and reputation to attract consultants. But in today's tight labor market, top candidates have their pick of positions. No matter how great your company is, it's difficult to compete against well-known, larger businesses - especially for candidates looking to build an impressive resume of employers.
By partnering with an MSP, you gain access to new supplier networks, widening your pool of available consultants. In a candidate-short market, leveraging your MSP's relationships can give you a shot at top candidates who might have otherwise ignored you, or might have never come across your opportunity in the first place. As for quantifying the value of this benefit, having the right people can mean the difference between success and failure.
Higher rates.
On your own, you could be paying more for consultants than is necessary. It takes time and expertise to effectively establish and maintain a candidate supply chain, as well as set up the right data strategy to monitor performance over time.
An MSP can help you develop a supplier strategy and establish a framework for better supplier management, which leads to better rates. They can help you rationalize your supply base to build more strategic relationships and set up a tiered distribution strategy to incentivize suppliers.
Having an MSP manage your staffing partners and negotiate price based on current market trends or volume can boost your bottom line, especially as you refine your strategy over time.
Process inefficiencies.
Speed is everything when demand outweighs candidate supply as drastically as it does in this moment. Case in point: top candidates are gone within just days, with some companies adopting same-day hiring practices for hard-to-fill positions to help seal the deal. You need to find candidates quickly, and move them through the process as fast as possible to avoid losing them to another company.
An MSP partner is a well-oiled machine in this regard, with years of built-up best practices related to invoicing, onboarding, documentation and more. Not only can an MSP help you hire consultants quickly and efficiently, but they can do so while enhancing the candidate experience and keeping operating costs down.
Compliance exposure.
Without legal expertise, you're exposing your company to potential compliance risks. With regulations and laws changing all the time, this is a big risk that grows exponentially as your business scales.
An MSP can be an invaluable resource as you navigate these waters, especially when entering new markets or geographies where you may be unfamiliar with local mandates. For growing businesses, engaging an MSP can help you avoid penalties and fees that could impact your plans and damage your reputation in new markets.
There are MSP solutions that are right-sized for your budget - and can help address your specific workforce challenges for your growing business. Check out our recent blog post with tips on how to develop a business case that will appeal to your stakeholders. We're here to help, too. To start the conversation, reach out to us today to learn more about how an MSP is within your reach - and what it can do for your company.