In the not so distant past, employers mainly turned to Glassdoor, Yelp, Facebook, and other public review sites to gauge their reputation in the marketplace. Quantity and quality of reviews, overall ratings, and for some companies, the simple volume of candidate flow were used to give a sense of employer brand strength. Today, there are new and more accurate ways to measure your current employer brand reputation.
Why Employer Brand Measurement Matters
Wherever you are in the employer brand-building journey, it's important to calculate and track the ROI on your branding efforts.
Talent leaders agree that employer brand has a significant impact on their ability to hire the talent they need to succeed. Employer reputation means a great deal to top candidates, more than high salaries and other benefits. The importance of a strong employer brand might seem obvious, but tying metrics and results to actual financial ROI is not quite as easy.
Numbers Beyond Social Media and Campaigns
How you treat applicants and how they regard your employer brand affects your reputation in the marketplace, and not just as an employer. About 20% of applicants who have a negative experience with a brand during the hiring process stop using services or buying products from the company as well.
How do you measure the effectiveness of your employment branding investments? In addition to public user-generated data, other time-honored metrics include:
Internal referrals, surveys, interviews, performance reviews, and feedback
Annual engagement, new hire, and pulse surveys
Exit interviews
External data like benchmarks and rankings
Many brands also use NPS (Net Promoter Score), LinkedIn's Talent Brand Index, and Link Human's Employer Brand Index to measure candidate or employee satisfaction. Companies should also examine metrics that tell a more holistic story, such as:
Recruitment spend
Voluntary and involuntary turnover
Percentage of internal promotion vs. new hires
Productivity
Measuring employer brand reputation can be complex and the right equation can vary by company, since every company is unique.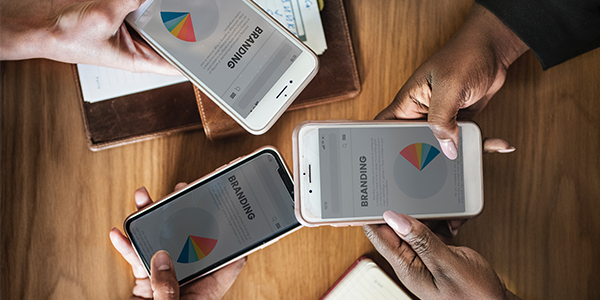 What's Your Equation?
Key employer brand strength indicators could include recruitment KPIs like quality of hire, cost of hire, time to hire, number of quality applicants, and satisfaction with hiring managers. What you want are measurements that show the deepest areas of strengths and weaknesses. You should also solicit feedback directly from your employees. Your company needs to craft your own equation; one that satisfies your management team and addresses your current objectives.
Creating an employer brand that candidates remember and identify with can impact your recruitment and engagement success. By boosting your employer branding efforts, you can reduce recruitment costs, increase the number of quality referrals, and provide candidates with a more fulfilling experience.