Because candidates begin to form opinions about an organization well before they fill out applications on its website, companies that want to develop a great candidate experience need to build a better preapplication stage. The power of first impressions is well established: when someone encounters a new person, his or her brain immediately begins collecting information, parsing that data, and making judgments based on it. This happens not only in in-person meetings but also in online interactions with people, with brands—and with companies.
When people meet for the first time, they "automatically attend to and parse relevant information about somebody based on how important they are to [their] own motivations." When candidates first approach an organization, they immediately begin forming an opinion about it based on one clear motivation: their desire to work there.
Therefore, the organization's value to those candidates is proportional to how much it can help them. If candidates perceive the organization's application process as difficult to navigate, their estimation of the organization begins to decline. But if, on the other hand, candidates perceive the organization as helpful and friendly, their initial estimates of the company are more likely to be positive.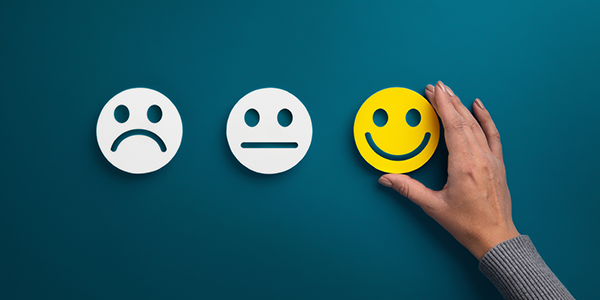 Although the economy has recovered from the 2008 recession, finding a job is still a long—and exhausting—process, with the average job search lasting between five and six weeks. (And because this is just the average, that means that many people have to wait even longer to receive an offer!) Job seekers are fatigued, which can adversely shape first their impressions.
Waiting so long for an opportunity can leave job seekers feeling frustrated and lost—and when a negative application experience is piled on top of that wait, they may end up with less-than-flattering impressions of a potential employer. An overly complicated or too-long online application, for example, can turn off candidates, with one study from Indeed finding that "companies with 45 or more screener questions are losing the vast majority, or 88.7%, of their potential applicants who abandon the process before completion." And thanks to the rise of company review sites such as Glassdoor, an employer's brand now matters more than ever: a less-than-stellar score on such sites could drive away top talent and make it more difficult for an organization to secure the best candidates.
A streamlined, intuitive, preapplication stage eases candidates into the application process and generates more opportunities for creating a positive candidate experience. With numerous automated solutions on the market today, employers can gain the benefits of making those improvements without having to devote additional resources to the hiring process. Knowing how important (and easy) it is to make the preapplication process better for candidates, companies should prioritize making that happen.
This article originally appeared in Advanced Resources' HR Insights Magazine.