We recently hosted a Diversity & Inclusion Round Table facilitated by Advanced Group HR Business Partner, Victoria Hill. The session focused on creating a successful diversity and inclusion (D&I) committee, as well as how to create a diversity plan. As co-chair of Advanced Group's Diversity & Inclusion Committee, Victoria shared best practices and lessons learned as the committee was formed.
Getting Started with a D&I Committee
Why do you need a diversity committee to begin with? D&I committees are typically tasked with promoting training and events to bring awareness to diversity an inclusion in the workplace, as well as engaging co-workers in D&I conversations and training. Having a dedicated team helps keep this focus in the forefront.
Remember that every company is different. Diversity and inclusion are a journey, not one size fits all. Whether you're starting your D&I committee from scratch or looking to boost your efforts, consider the who, what, when, where and how.
Read: Inclusion Doesn't Just Happen - It Takes Work
Who to Include on Your D&I Committee?
When building your D&I committee, look for team members who are committed and passionate about the importance of diversity and inclusion. While participation in the committee can be at all levels within the organization, you'll also want to ensure a minimum of one Executive Sponsor to assist with buy-in at the leadership level.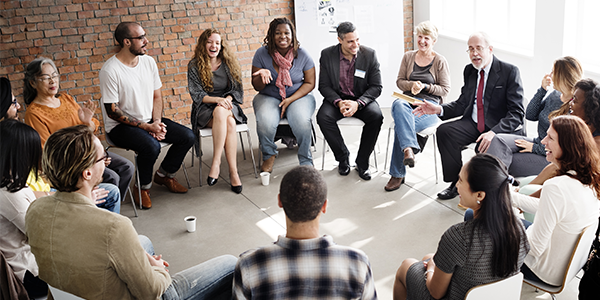 Here are some ways to find volunteers:
Ask senior leaders/the executive team for recommendations
Send an email to the company asking for volunteers who want to facilitate change
Create a poll on your intranet to seek interest
Add the request to your next company engagement survey
Keep in mind these are volunteers and you want to be sensitive of their time and their department needs. And of course, you want your committee makeup to be diverse.
Building the D&I Committee at Advanced Group:
At Advanced Group we have over 30 people committed to the committee at various levels across the organization. In addition to the overall D&I Committee, we also formed subcommittees dedicated to our five key aspirations:
Internal Training

Provide Advanced Group with relevant, inspiring diversity and inclusion content.

Global Women's Resource Group

Provide employees with a way to expand their network and bring awareness around better business around women in the workplace.

Calendar, Social Media, Fun

Bring awareness of diversity and inclusion calendar events and promote D&I activities throughout Advanced Group.

Public Relations

Market and promote diversity and inclusion work internally and externally.

AG Recruitment

Create a diversity and inclusion recruitment strategy to hire more diverse talent and move the needle.
These subcommittees not only provide a way to dig in deeper and move forward specific initiatives, it also provides an opportunity for interested committee members to lead.
What Your D&I Committee Stands For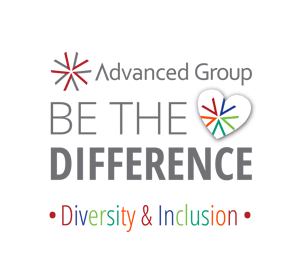 Once you've found volunteers for your D&I committee, it's time to develop your mission statement. It's critical to have a mission developed to help guide your plan. When creating your D&I mission statement, make sure it aligns with your company mission.
Our mission is to support a strong and growing organization by inspiring the D&I conversation, driving change in the organization, and creating an environment where people from all diverse backgrounds feel safe and embraced. We will recognize, reflect, & promote the empowerment of unbiased, diverse stories both inside and outside of our organization.
-Advanced Group D&I Committee mission statement
When Your D&I Committee Meets
Next step: determine timing. How often do you want your committee to meet? For how long? When do you want to roll-out your D&I efforts out to your organization? Outlining these dates will help keep your efforts on track.
Tip #1: Set consistent meetings
Considering monthly meetings? Set them for the same day/time of the month so your committee members know to set that time aside. Also, send calendar invites in advance. If you have a set frequency for your meetings be respectful of your committee members' schedules and send well before the meeting before their calendars fill up.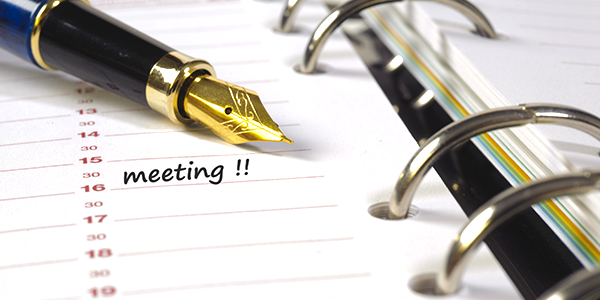 Tip #2: Start meetings with learning opportunity
Not everyone on your D&I committee is going to be with HR and familiar with HR terminology. By starting your diversity and inclusion committee meetings with a learning opportunity, you can assist your committee members with understanding terms and arming them with information to be strong champions.
Advanced Group D&I timing/cadence:
The D&I committee at Advanced Group started about 2 years ago, initially meeting every month to solidify the mission and plan. Now that the committee is more established and the plan was rolled out to the organization, the committee meets every other month with subcommittees having their own cadence and reporting into the larger group.
Where Your D&I Committee Lives
Consider where your diversity and inclusion committee lies within your organization. Oftentimes this is driven by your Executive Sponsor participation. Does it sit within the Executive Team, HR?
What makes sense for your organization?
How Your D&I Committee Makes an Impact
Now it's time to start creating your diversity plan. Your plan is a roadmap, informed by data, that should include milestones with clear steps to allow you to evaluate your progress along the way. To be effective, prioritize the efforts that will have the biggest impact.
Read: Building a Diverse Workforce: An Event Recap
Start with the Data
What does your data show, both qualitative and quantitative? To determine which issues to focus on, you need to start with the facts. For reporting purposes make sure to organize your demographic data: by company, department – and if you have it – by promotion data, applicant-to-hire data, etc.
Look at the numbers and make an assessment based on the data. Are your numbers fluctuating at any point during the hiring process? If so, investigate further. The numbers tell a story, is it the story you want to be told?
Consider Engagement Surveys
To get a pulse on employee sentiment, consider conducting engagement surveys. These surveys are an effective way to measure whether employees feel like they belong. By creating and analyzing robust surveys, you can get ahead of issues before they arise.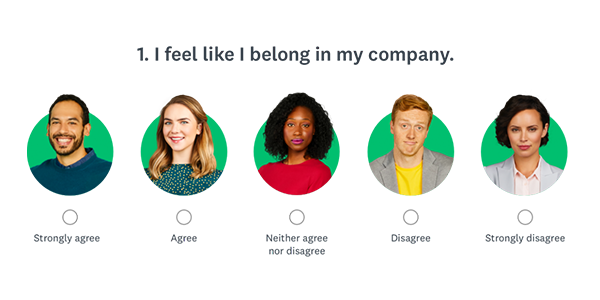 Are there gaps, such as underrepresented groups on various teams, or issues in the hiring process? Using this research, you'll be able to set clear, measurable, time-bound D&I goals.
You can tag onto an existing engagement survey with diverse questions or create a separate, dedicated survey. Just make sure to commit to responding to the survey. If you don't respond in the next month, or shortly after, employee confidence goes down and the likelihood of completing future surveys declines.
Executive & Staff Buy-In
Getting buy-in across the organization is essential for the success of D&I goals, both at the leadership level and across all teams. This requires working cross-functionally to make sure that D&I is a part of every team's goals and processes. Once you have identified your priorities, start by engaging with leadership. Support from leadership is key to building a successful plan and getting buy-in from the entire organization.
Next, get buy-in from the rest of the organization. To many teams, D&I goals may seem alien, but they are in fact related to every part of an organization's work. Understanding each team's challenges and concerns, as well as creating a space where you can collect feedback, questions, and get positive buy-in, will help every team understand why D&I is an integral part of achieving their goals.
At Advanced Group, Leo Sheridan continues to make D&I a top focus, joining 1000+ other CEOs in taking the CEO pledge to bring diversity, inclusion and awareness to their organizations.
Goal Setting
To help your organization recognize that they are contributing to broader D&I goals, consider tying your D&I efforts to personal goals and metrics. This can include performance goals, incentives or awards/recognition.
"What gets measured, gets done."

-Victoria Hill, HR Business Partner and Diversity & Inclusion Committee Co-Chair - Advanced Group
If improving race/gender statistics is a focus, set goals to bring in the best candidates to meet the goals of the organization.
If you're not hiring, set goals around training or development.
Training
A successful D&I program is not a single-day affair, or a workshop that you designed overnight. It's a learning process for both the company and its employees. Diversity and inclusion represent more than just checking the right boxes, it becomes a part of the culture. This concept requires a dynamic approach that's not set in stone.
Be vulnerable when conducting training. After undertaking diversity training initiatives, you will likely receive feedback. Utilizing that feedback to improve the program and mentoring your employees encourages everyone to grow.
Remember, D&I is a journey. Make sure to note your achievements along the way. There are going to be things that don't work out, that's how you keep learning. It's important to highlight what you've accomplished as you move forward.
If you need any assistance with your organization's D&I strategy, we're here to help you through the journey.