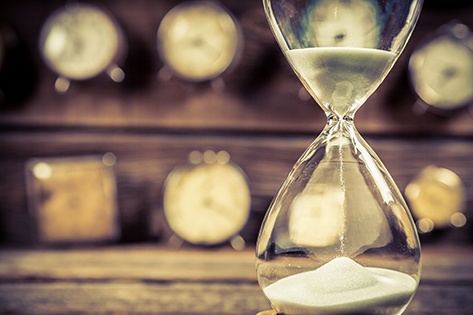 One Mississippi. Two Mississippi. Three Mississippi. Four Mississippi. Five Mississippi. Six Mississippi. That's it… time's up! Research shows that the average recruiter spends only six seconds looking at your resume. "How can that possibly be fair?" you might wonder. After all, you've spent hours working on your resume, and you're certainly the perfect candidate, right?
Consider the facts. On average, a company receives 250 applications for every opening they have. Combine that statistic with the fact that 75% of candidates are not qualified for the jobs they apply to, and you can see how daunting it is for a recruiter to sift through hundreds of resumes. Time is of the essence and six seconds is all you've got.
(By the way, many companies today use Applicant Tracking Systems that search your resume and rank your suitability for a job opening. An ATS system is judging your resume in probably six milliseconds!)
A successful job search starts with standing apart from your competition so you move forward in the process. Here's how to use those six seconds to your advantage and move towards landing your dream job:
Keywords are Key
Keywords relate to the requirements for a job. They represent the skills, abilities, credentials, and qualities that a hiring manager is seeking to fill a particular role. Keywords demonstrate, at a glance, that you are a potential fit for the job. How do you know which keywords you should use? Scour the job positing or job description to find the most important words you should focus on in your resume.
Ready or Not, Be Social
Most recruiters and hiring managers are looking at you online and on social media to gather more information about you. Skip your home address on your resume, but do not forget to put your LinkedIn profile URL at the top in your contact information. Depending on the field you're interviewing in, you might also want to include links to your Twitter handle or your personal website URL. Make it easy for people to find you online, and make sure your online presence shines. At a minimum, every job seeker should have a LinkedIn profile, and it should be strong!
(For more information: Learn to Harness the Power of LinkedIn in Your Job Search)
Capture Their Attention
The first thing you want to put on your resume is an attention-grabbing goal or summary statement. Think of this as your personal branding statement – a short, targeted message that succinctly outlines your career direction while also positioning you as precisely what the employer is seeking. This statement should be no longer than 2-3 sentences and it should be customized and tailored to the job you want.
Show Results
Every square inch of your resume is valuable real estate that you should use to your advantage. Avoid using typical resume phrases, clichés, and fillers. Many candidates use the same words and phrases on their resumes and at some point, recruiters will tune you out. Carefully select the right words to amplify how you fit the position. Highlight the results you've created in your career and emphasize the transferrable skills that could be valuable to a prospective employer. Don't just write about the jobs you had and what you did; show evidence that you were great at your job and you'll stand apart.
Best Foot Forward
You're making your first impression with your resume and you want your best foot forward. Your resume should be error-free, visually appealing, and polished. Include an appropriate amount of white space and keep the formatting and fonts simple and easy to read. Look at your resume with a critical eye and make sure you have 1-2 other people proof it & give you feedback.
Be Interesting
Include professional yet personal information that might resonate and capture the recruiter's attention. Honors, awards, certifications, publications, speaking engagements, professional affiliations, and volunteer work all add instant and unique credibility. Add hobbies and interests only if they relate to your profession and if they will help a potential employer see you in a better light.
Six seconds may not seem like much time, but with the right strategy, you can use those six seconds to your advantage. Make sure you're applying for the right jobs and customize your resume (and cover letter) for each opportunity. Apply the six-second test to your own resume and ask yourself, will you make the cut?