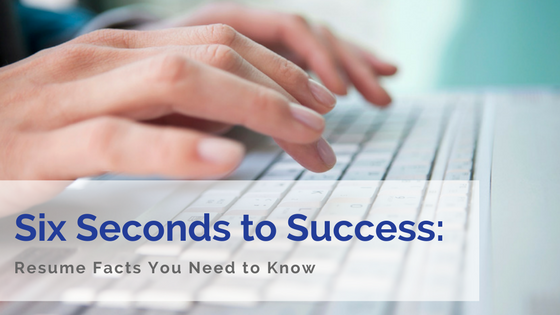 Six seconds. That is the average amount of time you have to impress a hiring manager and land your dream job. Those six seconds can either open the door to a new career path or slam the door shut on an opportunity.
While that may seem like a lot of pressure to put on a short document and an even shorter amount of time, the fact is, for every corporate job opening there are an average of 250 applications. And of those 250 applications, only 4-6 (about 2%) will get an interview.
Despite advances in technology and the powerhouse that is social recruiting, the resume remains a crucial tool in the job search process and its effectiveness should not be left up to chance. To help ensure you set your six seconds up for success, we developed "The Ultimate Resume Checklist." In it you'll find checklists for:
Professionalism
Writing
Formatting and Design
Editing and Polishing
Take a look at this infographic on making sure your resume is formatted to open and display properly, and designed to capture the reader's attention: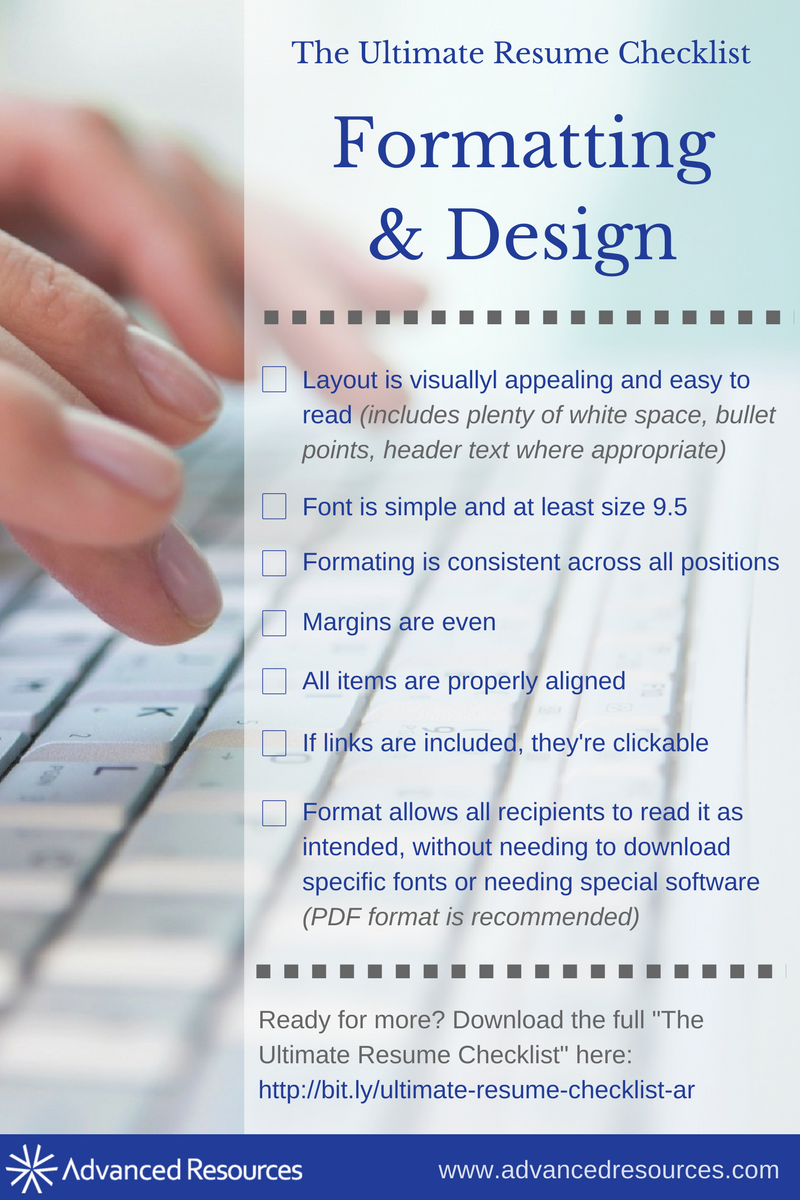 Ready for more? Download "The Ultimate Resume Checklist" and check out our recorded webinar, "You're Ready for the Job Search, Is Your Resume?"
Advanced Resources is Chicagoland's top award-winning staffing firm for HR, technology, finance & accounting, healthcare, and office support talent. See how we can help you take the next step in your next career. Visit our website to view open positions!