Metrics are an important way to measure the success of your talent acquisition strategy. They can help you establish a baseline of your performance and understand your strengths and weaknesses. They also serve as validation as you inevitably seek out more funding for technology tools and additional resources to carry out your strategic hiring initiatives.
Let's take a look at two important metrics that are often confused for each other - time to fill and speed to hire. SHRM defines time to fill as "the number of days from when the job requisition was opened until the offer was accepted by the candidate." Speed to hire, however, looks at it from the candidate perspective, being the total time that passes from initial sourcing to offer acceptance.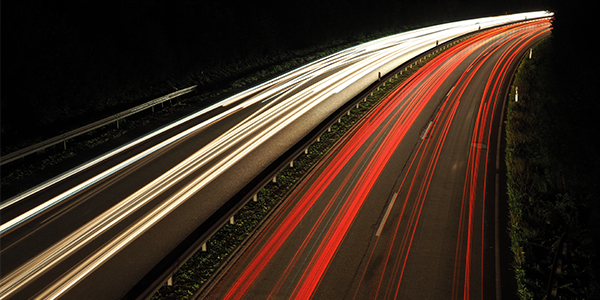 Time to fill is role-based, while speed to hire is candidate-focused. Both are incredibly important. From the business perspective, long time to fill rates means a higher cost of job vacancy. And for candidates, a slow speed to hire can be frustrating. And in today's highly competitive job market, it can lead to top talent dropping out of consideration for roles.
Below we've called out four common issues that are stretching out time to fill and slowing down speed to hire. And, just as importantly, we're sharing some tactics and technology tools that can help you get your roles filled faster - without compromising or losing control over the quality of candidates you bring through the door.
Challenge: Time to Fill
Issue: Too few applicants.
Tactic: Take a closer look at your job descriptions.
The painstakingly low unemployment rate and a skills gap across many industries make it harder to attract a decent amount of candidates to your positions. But it also means it's critical to put a job description out there that allows you to stand out, capture attention and drive interest.
Why is the job description so important? It's your first impression with potential candidates. And you'll never attract today's top talent with the same old job description formula you've used for years. A modern approach focuses on telling candidates what's in it for them, including a shorter list of requirements and an emphasis on what makes you unique as an employer. In 2020, employees want more than just a paycheck - they want a great culture, development opportunities and a chance to do meaningful work.
Re-thinking your job description approach can feel daunting, especially if your hiring volume is high. And, it's safe to say no one on your team is an expert in job descriptions or is up to date on the latest search terms and keywords for each position you have on your open list. Luckily, there are technology tools out there that can help.
Tools to consider: Textio and Ongig.
Issue: Candidates aren't qualified.
Tactic: Use pre-interview assessment tools.
What's worse than not getting any applicants at all? Spending time and money interviewing the wrong ones. It drives up your cost per hire, wastes your hiring managers' time and further stretches out your time to fill. You can't (and don't want to) prevent people from submitting their resumes to you, but you can be choosier about who you bring in to interview.
Pre-interview assessment tools are a smart idea, and there are many to choose from depending on what's important to you. If you need to confirm a candidate's skills or proficiencies in certain tools or programs, there's a variety of skills tests to choose from. Assessing candidates on their hard skills first not only ensures they're qualified, but allows you to focus your interviews on assessing their soft skills and cultural fit.
But there's also assessments that dive into whether someone would be a fit at your company. In that case, psychometric tests can help bubble up the best candidates. You can also do simulation-based testing that measures cognitive ability and job knowledge. The right assessment tool can help you get closer to your top candidates faster, and make better use of your interview time.
Tools that can help: Harver and Hundred5.
Challenge: Speed to Hire
Issue: It's hard to assess cultural fit during the interview process.
Tactic: Promote your internal referral program.
If you're proud of your company culture, hiring for fit should be a priority. And, let's face it, it's hard to get a really good read on someone during the interview process. They could be trying to impress you, or on the flip side, be really nervous and not acting like themselves.
If you don't already have an employee referral program, what are you waiting for? It's a simple way to formally incentivize employees for being your company's brand ambassadors. Not only is it an engagement tactic for your current employees, but who better to talk about your culture and company than those who are a part of it? And, it goes without saying that your employees are likely friends and acquaintances with people who share their values, increasing the chances that their referrals will fit in with your existing culture.
Referrals allow you to speed up the hiring process considerably. Your own employees are doing the sourcing and screening work for you, and the referral bonus doesn't even come close to the time and money saved.
Tools that can help: Erin and Workable.
Issue: Candidates are dropping off during the hiring process.
Tactic: Fix inefficiencies in your process.
What happens when candidates suddenly drop out of consideration for your position? That's when your whole recruiting process goes off the rails. The impact is felt not only on your talent acquisition team, it's demoralizing for employees who were looking forward to a candidate joining their team.
If you start noticing a trend where more candidates are turning you down versus the other way around, it's worth examining where you might be going wrong. Here's an area where technology shines. When used correctly, it can reduce the administrative burden placed on recruiters, freeing them up to spend more time nurturing candidate relationships.
There are many places in the recruiting process where technology - especially automation - can be incredibly helpful, but it should never come at the price of the candidate experience. It's important to really track where your problem areas are - i.e. slow interview scheduling, delayed candidate follow up, etc. - and use technology to tackle that directly.
Tools that can help: jobpal and Mya.
If you're looking into these tactics and considering deploying any of these technologies, Advanced Resources' consulting team can help you design a strategy best for you. Reach out to us today.