The concept of career has traditionally focused on progressing up an established hierarchy within an organization or line of work. In fact, most people still hold this belief. It is a neat and orderly assumption—and not without some truth for many people.
But the times are changing. In January 2016, the Bureau of Labor Statistics reported an average 4.2 years employee tenure, a decrease from 2014's 4.6 years. And for workers aged 25 to 34, it's significantly lower—2.8 years.
What's happening? A new generation of workers no longer views a career as a precise, sequential progression from employer to employer. Instead they see it as a series of developmental experiences with each one offering an opportunity to acquire new skills, judgments, and perspectives.
The old model is rapidly fragmenting and no longer describes today's working world. There are far fewer ladders than there used to be, and those that still exist look far less secure.
Replacing the Ladder With Multiple Career Paths
The ongoing transformation of work and "career paths" demands new leadership approaches to learning, job design, performance management, and career development.
Managers can assist employees in their career progression by emphasizing their belief in individual goals while buying in to the company's mission. Doing so can have a direct impact on morale, job satisfaction, motivation, productivity, and employee engagement.
Organizations big and small must be prepared to change more regularly—and much more rapidly—than in the past. The career ladder needs to be replaced with an environment where people can regularly gain new experiences, learn new skills, and reinvent themselves at work.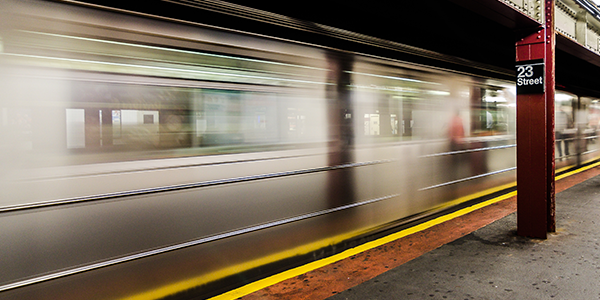 Reshaping Career Guidance
Talent acquisition managers are conditioned to be wary of resumes filled with short, one to two-year job stints. Questions about motivation, skill level, engagement level, and ability to adapt to a company's culture feed the fear they'll lose an employee after a year. Who wants to squander all the time and money it takes to onboard and train talent?
But instead of being trapped in a painfully slow ascent up a mythical ladder, "job hopping" can actually speed career advancement and lead to greater job fulfillment. And companies that provide constructive career development opportunities to employees find it to be one of the most cost-effective ways to retain top talent, boost productivity and engagement, and generate knowledge transfer and retention.
Redesigning Jobs
How are companies addressing the shifting career landscape?
Some, like IBM, are creating learning networks and knowledge-sharing systems that draw massive open online courses (MOOCs)
Large vendors such as Salesforce are opening up their content to employees for free, giving them the training they need with just the click of a mouse.
Others, like Shell, are pushing things even further, transforming their careers and learning capabilities into interactive digital experiences that use VR and AR to advance knowledge and strengthen the work experience.
Career Development for Your Employees
Career development programs do not solely belong to the culture of large, complex companies. Small to mid-size organizations can also benefit. In fact, career development is key to sustaining growth, retaining top talent, and increasing profitability for every business.
At a time when skill sets can quickly become obsolete, astute organizations are doing what it takes to encourage continuous learning, improve individual mobility, and foster a culture where personal growth can flourish. Adapting career strategies to help employees learn faster and continue to stay engaged is key to a successful transformation.
The Role of Technology
Smartphones, embedded videos, and YouTube have all put digital learning at people's fingertips. Employees can now go online to courseware sites like LinkedIn Learning or tech-ed sites such as Skillsoft for courses, lessons, and expert education. As career development tools, these resources are a godsend, giving employees access to professional and academic experts in technical, managerial, and personal skills topics.
Creating a Culture of Learning
Companies with modern learning cultures inspire, support, and empower their employees to see learning as a continuous journey. They place expectations, needs, and preferences at the core of cutting-edge learning tools that encourage greater workplace efficiency, organizational agility, and employee engagement. Doing so offers big rewards:
Over 50% greater productivity.
An astonishing 92% more likely to develop innovative products.
More than half more likely to be first to market with new products and services.
The idea that learning never ends is of great importance in today's workforce. And while a learning culture should be mandatory for all employees, it should also recognize individual accomplishment and solicit employee feedback.
The concept is a simple one but the execution can be challenging. Maintaining a true learning culture will require overcoming objections, the disciplined use of processes, and continuous measurement.
Looking Ahead
How can you help your employees navigate and thrive in the new career environment while keeping your organization intact? By redesigning your company's culture so that it offers diverse and continuous opportunities to learn, develop, and grow. Reward systems should be changed to encourage people to build expertise and move horizontally for experience.
Companies should also invest in coaching, career planning, and career assessment initiatives. And they must offer career planning tools and encourage and support internal employee movement. In short, it's about blowing up the traditional career model and making it easier for your employees to use the skills they have in new roles within the organization.
As we move forward, the trend towards longer lifetimes, shorter job tenures, and adoption of new technologies will continue to accelerate at an ever-faster rate. But companies can make it easier for everyone by adopting active policies that support employees' re-education, re-skilling, and career development. And Deloitte reports that companies are paying attention, rating L&D their second biggest issue.
Dealing with the career dynamics of today and the future will continue to be challenging for both employers and employees. Rethinking job models, redesigning learning programs, and creating more hybrid roles will all help companies move past the traditional ladder model for success.
Why Talent Stays
Companies that successfully handle a world of accelerating connectivity and new talent models will find themselves well-positioned for future growth. Research has shown that those who define their workplaces as great arenas for learning achieve nearly 25% greater financial returns, out-innovate the competition, and ride out business cycles far better than those who don't.
Finally, when your company invests in strategic career development, you show it truly cares about each employee's career goals. That helps promote your employer brand and attract the best people for the roles you need.
For more information, access your free employee engagement guide for ideas to get leadership involved, promote employee growth, and encourage conversation with your employees.