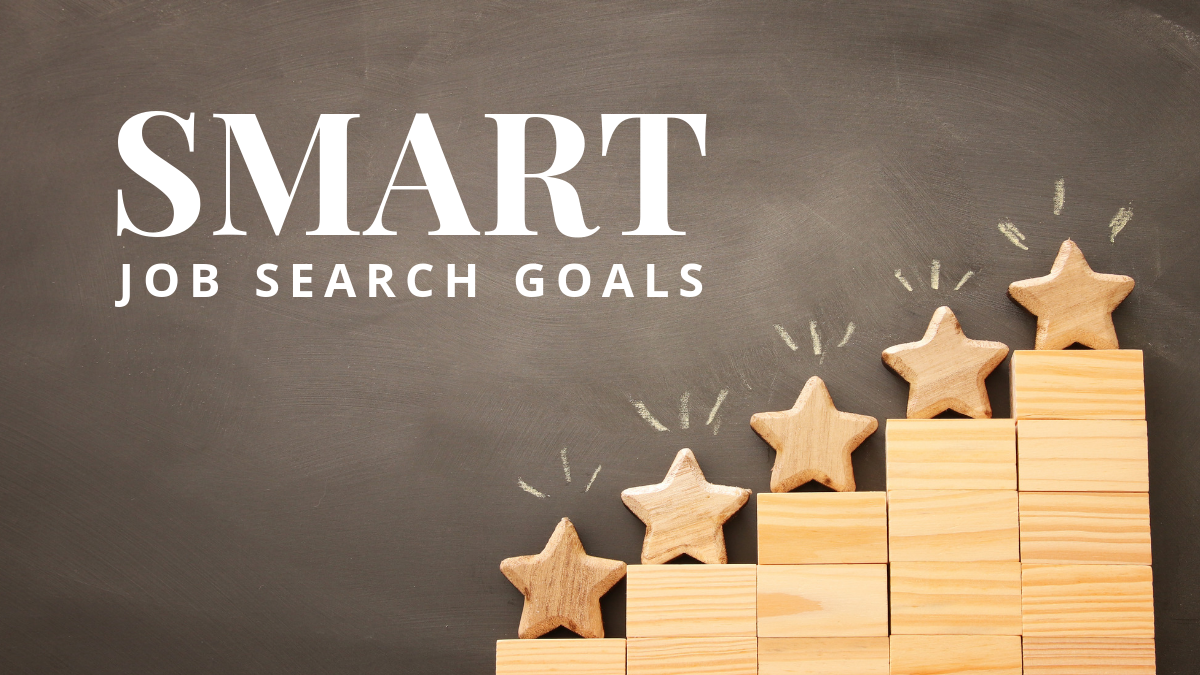 You've found yourself at the point where you need to conduct a job search. Perhaps you're fresh out of college, or perhaps you've found yourself unemployed (for whatever reason). Where do you start? What steps should you take? How should you conduct your search? Start with creating SMART goals.
Any important endeavor should start with setting goals and the most effective goals are SMART goals. The SMART goal concept isn't new, but it's extremely effective in helping you keep your search on track. SMART stands for: Specific, Measurable, Attainable, Relevant, and Time-Bound. Let's look at each of these elements and how they apply to finding and landing your ideal job.
Specific
Vague goals will give you vague results. Set clear and defined goals for different aspects of your search. Break your overall job search down into manageable components, for example:
Identifying a target company list
Reflecting and identifying your inventory of skills and abilities
Updating your resume or LinkedIn profile
Preparing your response to commonly asked interview questions
Measurable
Establish a concrete measurement for each of your goals. How many companies do you want to identify for your target list? How many applications do you want to submit per week? How many new connections do you want to add to your LinkedIn network each week?
Make your goal measurable by answering a few questions, such as: how much of something do you want to achieve? What metric will indicate to you when the goal has been obtained?
Creating measurable goals keeps you motivated and allows you to celebrate small wins along the way. You can also hold yourself more accountable and you'll feel as though you're making progress, which can be an important attitude to maintain during a job search.
Attainable
Make sure your job search goals are attainable and realistic. Make your goals aggressive, but make sure your goals make sense. Take into account the fact that some aspects of your search are outside your control; for instance, you can't control how quickly a hiring manager gets back to you after your interview. Set goals on the things you can control and you'll feel more successful.
Relevant
Keep your goals aligned with the outcome you're trying to achieve. Making your bed or drinking 8 glasses of water each day are certainly good goals to have. These goals might make you feel better, but they don't directly connect to your job search and achieving these goals won't directly impact your ability to land the job you want.
Time-Bound
Each of your goals should have a target date or specific time frame. Give yourself a finish line for each of the things you want to achieve. This keeps you motivated and focused, and it gives you a sense of accomplishment along the way.
Take time to create SMART goals for the steps you need to take in your job search. Write your goals down. Start each morning by reviewing your goals for the day and end each night by reflecting on what you achieved. Consistently following this practice will add intention and direction to your job search, which will help you get closer to landing your ideal career opportunity.
Be sure to visit Advanced Resources' Career Insights for more helpful resources on achieving job search success. Ready to consider job opportunities? View our job openings here. You can also join our talent community to receive job alerts and news from Advanced Resources.